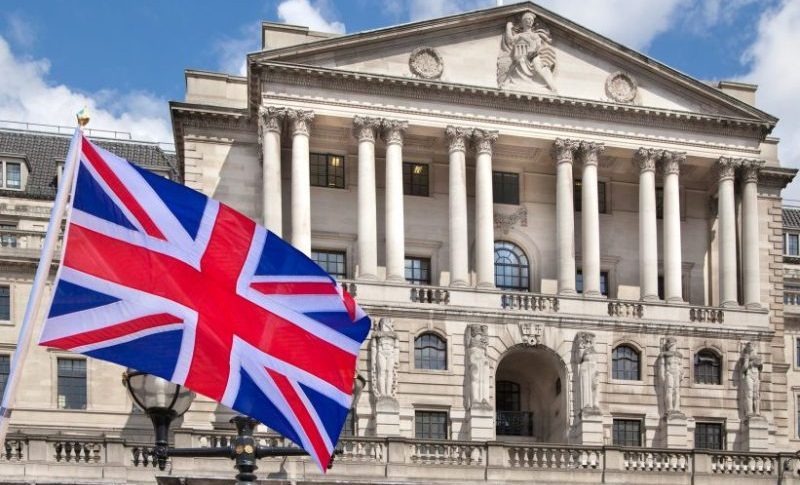 Can GBP Turn Bullish As BOE Is Expected to Pick Up Rate Hike Pace?
The Bank of England (BOE0 has been increasing interest rates five times in a row already, being at the forefront among major central banks, while the Bank of Japan (BOJ) is not thinking about hiking rates yet and the European Central Bank (ECB) is expected to start hiking rates in July. Nonetheless, the GBP has been one of the weakest currencies in recent months, apart from the JPY.
The USD on the other hand has been gaining momentum as the FED has picked up the pace of rate hikes, having raised interest rates by 75 basis point (bps). As a result, GBP/USD has lost around 18 cents since the middle of Januay, falling below 1.20 but it has pulled back up above that major zone.
Last week we saw a quick reversal higher after the last rate hike from the FED, worth 75 bps. That should have sent the USD higher, but the market got relieved somewhat and we saw a relief rally. But, the rally stopped at moving averages and GBP traders are not certain what to do now.
GBP/USD H4 Chart – MAs Stopping the Reversal
We saw a quick reversal after the dip below $1.20
Deutsche Bank now sees BOE hiking rates by 50 basis points in August and September. That previously forecasted a 25 basis point hike at each of the meetings through February 2023.
The BOE raise rates by 25 basis point day and said:
Bank rate vote 9-0* vs 9-0 expected (Haskel, Mann Sauderes did vote for a larger 50 basis point hike instead)
CPI inflation is expected to be over 9% during the next few months
CPI inflation to rise to slightly above 11% in October
BOE will take the actions necessary to return inflation to the 2% target sustainably in the medium-term
The scale, pace and timing of any further rate hikes will reflect the assessment of the economic outlook and inflationary pressures
BOE will be particularly alert to indications of more persistent inflationary pressures
BOE will act forcefully in response, if necessary
The GBP/USD is continuing its run to the upside reaching a new intraday high of 1.2322 as I type. The 200 hourly moving average comes in at 1.23396. The price just moved above its 50% midpoint of the move down from the March 27 high at 1.22995. For traders looking for more upside momentum, close risk is now at 1.22888.
EUR/GBP has been quite bearish recently, as the BOE has already has hiked interest rates many time and we decided to sell this pair again
7 days ago