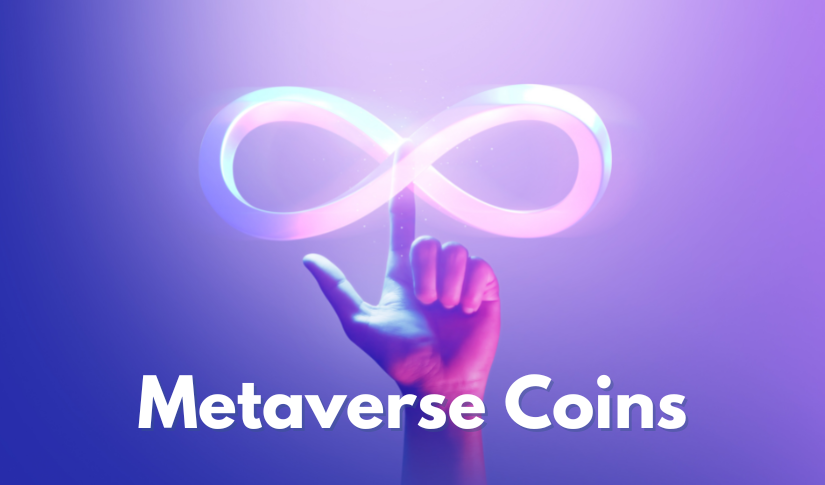 Most Promising Metaverse Coins To Buy in June 2022
Posted Tuesday, June 21, 2022 by
Sophia Cruz
• 2 min read
Metaverse, a bridge between reality and the virtual world is now booming at a rapid rate more so in the coming years as we face new technology that it can collaborate with. This ranges from move-to-earn, play-to-earn, increase awareness, and other interactive experiences that the metaverse projects bring. If there's metaverse then definitely the metaverse coins will be here for the long run. We will talk more about the metaverse coins that you can start exploring and those that might yield great rewards in the future.
Floki Inu (FLOKI)
Tagged as dog-meme-based crypto, Floki Inu has now integrated with metaverse. Named after Elon Musk's dog, which potentially contributed to where it is now. Even if the project is still in its infancy, investors are buying the FLOKI tokens, particularly for those looking for any undervalued cryptocurrencies. The team made sure to incorporate the strength of this meme coin with actual utility and charitability. 
Floki Inu also recently gave inception to Valhalla, an NFT gaming metaverse that is the foundation of its ecosystem. In this P2E metaverse, users can get rewards for battling and taking part in or trade-offs on assets acquired in the metaverse. Features from famous games like Skyrim and Pokémon were also included in this game. The game will cover upgradeable non-fungible tokens (NFTs), including the Flokitars, which have previously been released. It also states that it will introduce an NFT marketplace, as well as an education and content platform.
Metahero (HERO)
This metaverse crypto project was newly launched in July 2021, Metahero's goal is to create an ultra-realistic metaverse that revolves around creating HD avatars of real-world people and objects using 3D scanning. The uber-realistic and digitalized copies of the scans are what appeal to users to use this platform. A partnership with Wolf Studio has enabled a scanning chamber in Doha to be installed that scans objects and creates the digitalized 3D copy for the Metahero universe. As of this month, its native token HERO has a market cap of $43.36 million. 
Everdome is Metahero's Metaverse with its own unique coin called DOME. Everdome is a Metahero project that demonstrated strong community support as its DOME token raised $9 million in its presale. There was also a scheduled land sale in Everdome where users who kept their HERO with no transfers or sales from November 25, 2021, till the end of the auction period can be eligible for a discount. 
Enjin (ENJ)
An Ethereum-based blockchain game that has a market cap of $392.57 million, Enjin is a metaverse-style gaming environment with multiple goods that was established in 2017-2018. Its primary product is the Enjin Network, a social gaming platform that lets users create their clans, chats, and websites and run virtual storefronts. Everything in the game can be paid for with ENJ, the platform's local token. 
Over the years, several games like War of Crypta Nestablesh, The Six Dragons, Space Misfits9, and Lives Arena to name a few have included Enjin in their network. The team's main goal is to be able to integrate into any application or game. Great benefits for those builders of games and apps for adopting ENJ as a payment. 
In totality, Enjin's growth has been exceptional which has more than 500,000 users to date, thanks to its user-friendly technology stack. Enjin is planning to start beta testing its Enjin Wallet 2.0 which potentially will bring more collaborations to its platform.