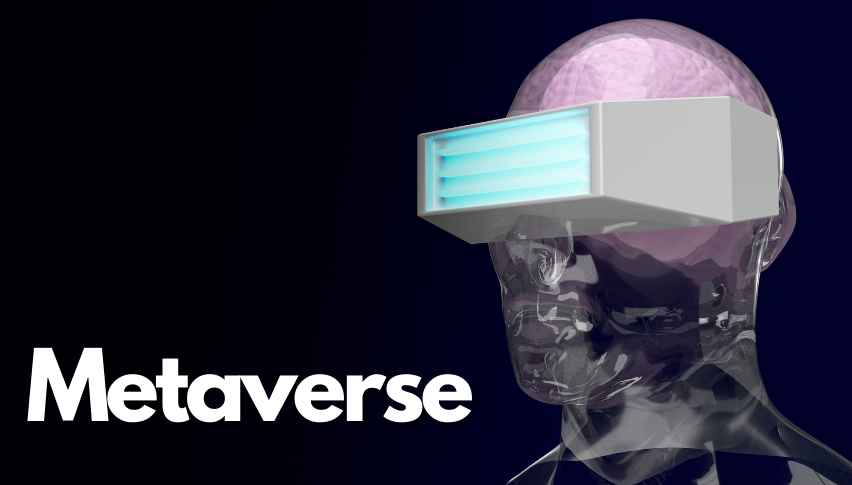 Top 5 Rising Metaverse Coins Below $1
Posted Friday, January 7, 2022 by
Sophia Cruz
• 2 min read
There's no doubt that the Metaverse crypto coins will continue to dominate the coin markets this year. And even though some cryptocurrencies may experience some setbacks today, some Metaverse coins show significant price markups of over 100%. This article deals with our list of top 5 Metaverse coins under $1, with great long-term potential, in no particular order.
Verasity (VRA) 
Founded in 2018 by Mark R.J., Verasity (VRA) is a next-generation blockchain-based platform that rewards its users VRA tokens for viewing videos. It creates a fair system where creators can earn from their product, and advertisers can gain value and profit for their spent ads. This was made possible due to its proof-of-view (PoV) protocol that picks up and eliminates fraud in real-time, increasing advertising profits for publishers. Users can earn VRA tokens as rewards, by watching videos on Verasity.tv. Rewards are given in real-time, and are limited to 5 VRA per day. VRA token is available on Uniswap, KuCoin, Bittrex and other exchanges. 
Radio CACA (RACA) $0.002573
Radio CACA, which was launched in August 2021, is the token that powers the Universal Metaverse. The Universal Metaverse (USM) is an interactive 3D virtual world that allows users to own virtual real estate, create buildings or establishments, including malls and art museums, and create and enjoy online games. Radio Caca is also a decentralized autonomous organization that is used by many across the globe. USM Metaverse could be the next big thing in the metaverse gaming industry, and this is why RACA will perform better this year. $RACA is currently available for trading on Poloniex, PancakeSwap, Gate.io, MEXC and more.  
Metahero (HERO) $0.1012
Established in June 2021, Metahero is a Metaverse project, launched on the Binance Smart Chain (BSC), that integrates 3D scanning technology with NFT smart contracts, to create a digital copy of real-world objects and people. Metahero has partnered with the world leader in 3D scanning, Wolf Studio, which recently produced the famous Cyberpunk 2077. Metahero aims to offer its users the option of turning almost anything into an ultra-realistic NFT. HERO token is the native currency for the Metahero Network. Metahero (HERO) can be purchased on LBank, Gate.io, KuCoin, PancakeSwap and other exchanges. 
Starlink (STARL) $0.00002741
Starlink was launched in July 2021, with its new virtual space of STARL Metaverse. It features an adventure through the cosmos with an opportunity to discover space stations, meet other players, collect and trade items and NFTs, upgrade your spaceship and have access to a next-level gaming experience. Starlink aims to link the professional gaming industry and digital currency. STARL Metaverse is the first truly decentralized metaverse project ever. The $STARTL token is the utility token in this metaverse project, which is available for trading on HitBTC, OKEx, Bitget, Bitrue, Gate.io and more. 
IoTeX (IOTX) $0.1051
IoTeX was founded by Raullen Chai, Xinxin Fan, Jing Sun and Qevan Guo in 2017. IoTeX is a decentralized platform that aims to strengthen an open ecosystem, where machines and people can collaborate with complete trust, free will and systematically designed economic incentives. IoTeX contains crypto wallets, decentralized exchanges (DEXs) and other Metaverse projects, including EVM-based dApps scaled with lower gas fees. IOTX is the native utility token for the IoTeX ecosystem. IOTX can be purchased on PancakeSwap, KuCoin, Crypto.com, Binance, Coinbase, Uniswap and more.
With the volatility associated with cryptocurrencies, it is wise and conservative to start small and check cheaper crypto coins with promising potentials in line with the blockchain's roadmap and community support.