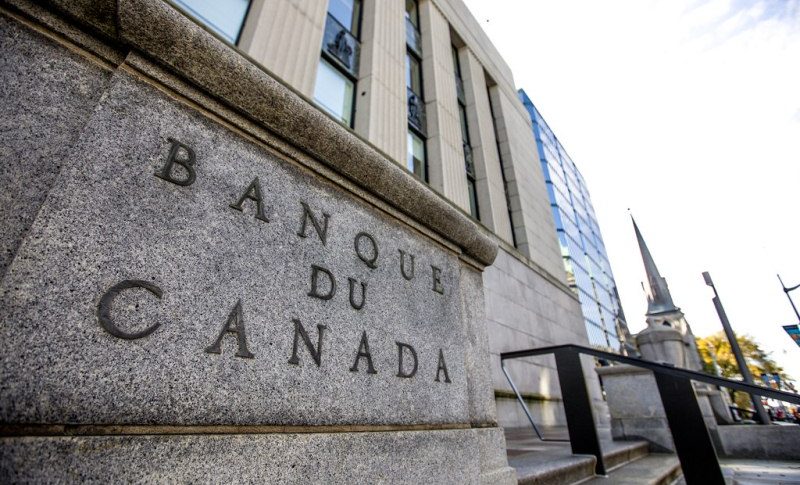 USD/CAD Falls Below $1.30 Again, As Odds of 75 bps Hike by the BOC Increase
Bank of Canada has been in a comfortable seeat so far, as inflation was slow to pick up in Canada, while in the US it has been surging for about a year. But now they are starting to feel the pressure.  USD/CAD  has moved below the 1.30 level again, as Bank of Canada Deputy Gov. Carolyn Rogers speaks on the economy and in particular inflation after the higher-than-expected CPI (consume price index) report today.
BOC Dep. Gov. Carolyn Rogers Speaks
CPI is too high; it's hurting Canadians and keeping us up at night
We are seeing some impact of higher rates, sites moderation and housing market
It's a little ways away yet before inflation starts to bend down
We do need to see price leveling off; not to continue to increase; that alone will start to bring inflation down
A complete retrenchment from globalization would probably have a negative impact on low and stable inflation
What's going on in the Canadian labor market right now is perfectly clear
Balance of risk tilted to the upside on inflation
Asked about a 75 basis point rate hike says, we will take the July decision when we get to July
The CPI data came in much higher than expected today with the headline moving up to 7.7% vs. 7.4% expected. As a result, CIBC is saying that is a near certainty that the Bank of Canada will raise rates by 75 basis points at the next meeting.
Canadian CPI Inflation Report for May
Canada May CPI % YoY +7.7% vs +7.4% expected
Largest increase since January 1983
April CPI was 6.8%
CPI MoM +1.4% vs +1.0% expected
Core CPI YoY excluding gasoline +6.3% vs +5.8% prior
Gasoline prices +12.0% in May
Average hourly wages YoY +3.9%
Energy prices Yoy +34.8%
Shelter costs YoY +7.4%
Services YoY +5.2% vs +4.6% prior, led by hotels and restaurants
Core measures:
Median CPI 4.9% vs 4.4% prior
Trimmed mean CPI 5.4% vs 5.1% prior
Common CPI 3.9% vs 3.5% expected (3.2% prior)
This report solidifies the case for 75 basis points at the upcoming BOC and makes an argument for even more. The core measures are broadening and the Bank of Canada rhetoric signals they will tackle inflation full-on. The looming problem is that the Canadian housing market is busting.