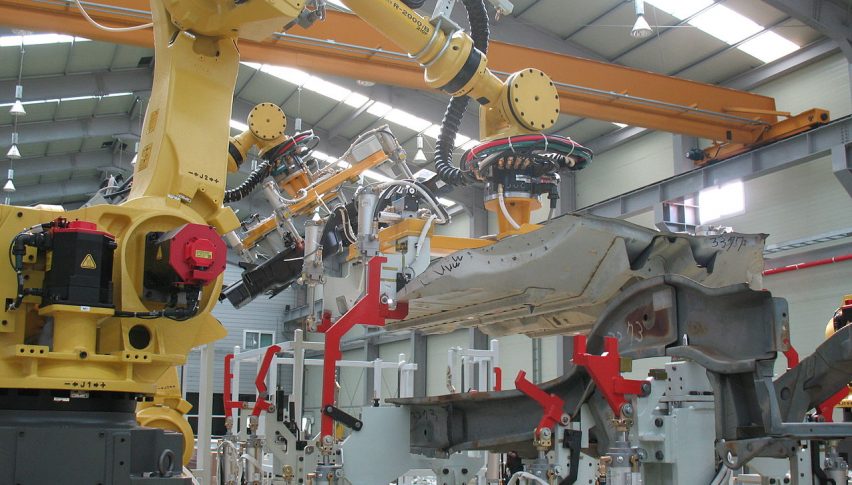 Will the Sentiment Improve As China Comes Out of Contraction?
The geopolitical tensions in Eastern Europe have been a factor for the risk sentiment turning negative, particularly in stock markets, although more than that the contraction/recession in China due to the coronavirus lockdowns and the slowdown in Europe and the US as prices keep surging have had a bigger impact on the retreat in risk assets recently.
Although China is coming out of the lockdowns, so the economic indicators have been improving, although services and manufacturing remained in contraction until the last report in May. Today's report which was for June was expected to show another improvement which would mean getting out of contraction.
Manufacturing PMI June 50.2 points vs 50.5 expected
May manufacturiong was 49.6 points (contraction below 50)
Non-manufacturing PMI June 54.7 points vs 52.5 expected
Prior non-manufacturing was 47.8 points
Composite PMI 54.1 points
Prior composite was 48.4 points
Much better out of China, PMIs climbing into expansion during June as restrictions eased back a little. Happy days. Until the next outbreak and round of severe lockdowns that is. The services PMI is especially solid, well above the central estimate.
The privately surveyed Caixin PMIs will follow in coming days. This is a survey including smaller firms as agai=nst the NBS official data which is heavily represented with larger firms and SOEs.
ING remarks (in brief):
The rebound of the non-manufacturing PMI to 54.7 in June from 47.8 in May was mainly due to more construction activity (the PMI for which was 56.6, up from 52.2 in May), This indicates the resumption of infrastructure construction and some state-backed real estate developers also resuming home and office building.
The employment sub-index showed further decreases in workers in both PMI series. This will continue to put pressure on retail sales and selling prices.
The selling price sub-index in both non-manufacturing and manufacturing PMIs, from which we can infer demand for both goods and services, remained weak, even though lockdowns were more localised in June.
There could be a further squeeze on profit margins as costs are now edging up while selling prices are falling.
AUD/US Daily  Chart – The Momentum Remains Bearish
Eurozone manufacturing fell in contraction this month while recession is heading there, which points toward recession
3 weeks ago