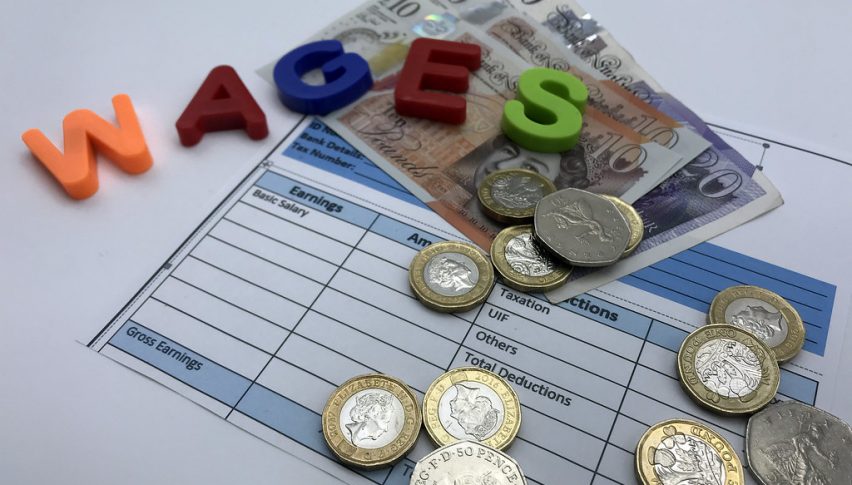 Forex Signals Brief for July 8: Earnings Will Help the FED Make A Decision
Yesterday's Market Wrap
Yesterday the volatility continued, although it was not a one-sided market, as the sentiment started to improve, after the crash we saw in many assets in the previous two days, particularly crude Oil and commodities. US Natural Gas (LNG) made a bullish reversal at last, after being bearish for a month, after the US natural gas storage increased by 60 billion cubic feet, against 75 billion expected, which pulled crude oil higher, above $100.
A few hours later, the US crude Oil inventories posted a huge buildup of 8.2 million barrels, against -1.6 million expected. As a result, US WTI crude retreated back down from the highs. EUR/USD made a new low, further approaching parity. Risk assets such as commodity dollars and stock markets ended the day higher on the other hand, which is another bearish sign for the Euro, pointing to parity and below.
The Data Agenda Today
Today we will get to see the economic forecasts from the European Commission but the most import and data are the employment reports from Canada and particularly the US. The unemployment rate is not expected to change in both countries, while earnings in the US are expected to have increased by 0.3% in June, the same as in May. Although this would mean a 50 bps rate hike by the FED, while if earnings increase, the FED would probably go for a 75 bps (basis points) hike, since the economy would support it, despite not having any effect on prices whatsoever so far.
yesterday we made further progress with our trading signals, opening several of them and having only one losing forex signal in AUD/USD, as commodity currencies moved higher. We traded commodities, forex and cryptocurrencies, since the increase in volatility presented us with some good trading opportunities.
We're keeping the bullish bias in USD/JPY and we keep buying the pullbacks on this pair, with the latest signal yesterday. We decided to open a buy signal here after the price pulled down to the 200 SMA (purple) on the H1 chart which was acting as support and we booked profit as the price bounced back up.
USD/JPY – 60 minute chart
WTI Crude Oil – Sell Signal
Crude Oil is clearly bearish now, making lower highs and lower lows, as it declined to $95.15 on Wednesday. We saw a bullish reversal yesterday, but buyers were having trouble around the 100 SMA (green0 on the H4 chart and we decided to take a short, opening a sell signal there and booking profit lower.
WTI – 240 minute chart
Cryptocurrency Update
Cryptocurrencies are not out of trouble yet and they continue to trade in a range since the last crash ended by the middle of last month. Although they have been showing some bullish signs in recent days, despite everything, with Bitcoin moving above and below of the major level at $20,000
 BITCOIN Pushing ABove the 20 Daily SMA
We have been insisting in recent days that cryptocurrencies have been showing bullish signs, as dips were being bought pretty quickly. The 20 SMA (gray) has been acting as resistance at the top on the daily chart but yesterday buyers finally pushed the price above that moving average, although we decided to open a sell signal since this pair is still within the range.
BTC/USD – Daily chart
ETHEREUM – Heading for the 50 SMA at $1,400s?
Ethereum fell below $1,000 during the last crypto crash, which is an important psychological level. But we saw a quick reversal higher, which also shows buying pressure below $1,000, meaning that the public and the industry think ETH is cheap below that level. Now ETH/USD has climbed above the 20 SMA (gray) on the daily chart which is another bullish signal.
ETH/USD – Daily chart