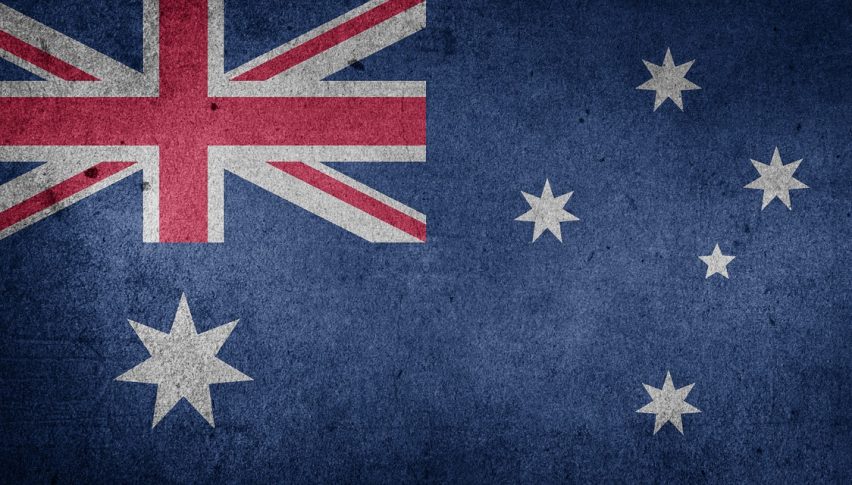 AUD/USD Turns Bearish on Softer RBA Signs, After the 50 bps Rate Hike
The Reserve Bank of Australia (RBA) announced a 0.50% interest rate hike in its monetary policy decision earlier this morning. Although it was widely anticipated for the RBA to raise rates for the fourth month in a row from 1.35% to 1.85% as CPI inflation reached a 40-year high last month, despite coming lower than expected.
Despite that, the Australian central bank revised higher its inflation forecasts and downgraded its economic growth projections, which is negative for the AUD, since traders look at what's coming ahead, instead of what's left behind. The RBA rate decision and statement below:
The RBA Monetary Policy Decision, August 2022
RBA raises cash rate by 50 bps to 1.85%, as expected
The prior interest rate was 1.35%
Inflation is expected to peak later this year, then decline back towards 2-3% range
RBA forecast is for inflation to be around 7.75% over 2022, a little over 4% over 2023
The Australian economy is expected to continue to grow strongly this year
Employment is growing strongly, consumer spending has been resilient
A key source of uncertainty continues to be the behaviour of household spending
The rate hike today is a further step in terms of policy normalization
Expects to take further steps over the months ahead, but it is not on a pre-set path
AUD/USD reversed lower on the decision, as the RBA delivers on rates as expected but makes a subtle change to their forward guidance. In that passage, the central bank changed up the wording on rate hikes by saying it is now taking further steps in terms of normalizing the policy and not withdrawing monetary support. However, the change is that policymakers may not be on a "pre-set path" moving forward – a sign that perhaps the pace of rate hikes may slow down.
The part on "not being on a pre-set path" getting added to the forward guidance gives the RBA some room for flexibility in closing the door on the sequence of 50 bps rate hikes (today makes it three consecutive months now). They might still deliver one in September but could very well revert back to smaller moves thereafter. It's an important change but one that follows a similar playbook to the Fed last week.
AUD/USD H4 Chart – Breaking Below the 50 SMA
The 3-week uptrend is reversing as the RBA softens its position
AUD/USD has been on a bullish trend for three weeks, as the USD retreated on softer FED signals, just like the RBA. But the main trend still remains bearish and the highs keep getting lower. So this reversal and decline below the 50 SMA (yellow) might be the beginning of the next bearish wave.