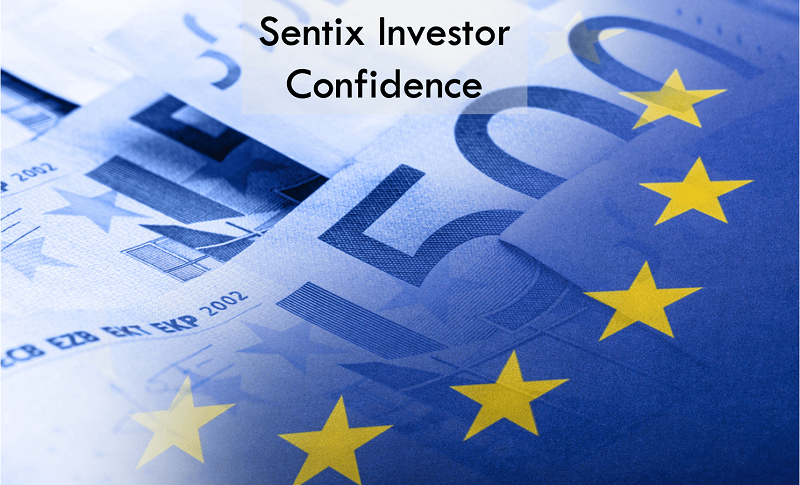 Can Bad News Be Good News for the Euro, As the World Turns Upside Down?
Economics have changed after everything that has been going on in the last two years, even the way markets behave has changed. The positive news nowadays is negative for risk assets such as stock markets, commodities and commodity dollars, etc.
This means that when there is positive news, especially in the US, the odds of the FED remaining on a steep rate hiking path increase, which sends risk assets down. Today, we had a similar scenario in Europe, as the Sentix investor confidence showed further deterioration this month. Although, this increases the odds of the ECB picking up the pace of rate hikes.
The Eurozone economy looks set to contract in the third quarter as business activity slipped into decline in July and looking forward the situation looks pretty bad. Although today we saw a small improvement in the Eurozone Sentix investor confidence for August, it still remains deep in negative territory.
Eurozone August Sentix Investor Confidence
August Sentix investor confidence -25.2 points vs -24.7 expected
July investor confidence was -26.4 points
Euro area investor morale edges up but it still doesn't remove fears that a recession is almost certain to hit the region.
Sentix notes that:
"The economic situation in the Eurozone remains difficult. A recession is still very likely amid weak consumer confidence, inflation and high energy prices."
Meanwhile, Germany reaffirms that it rules out the approval of the Nord Stream 2 pipeline, saying that it stands by sanctions against Russia. This isn't a new development but it just reaffirms that we are not looking towards that despite the fact that a looming gas crisis is looming over the country and Europe in general. For some context, Russia had touted that the new pipeline would bring about additional 55 billion cubic meters of gas per year to Germany. This will weigh further on the European consumers and businesses, so the outlook for the Euro is not too bright and EUR/USD will fall below parity again.