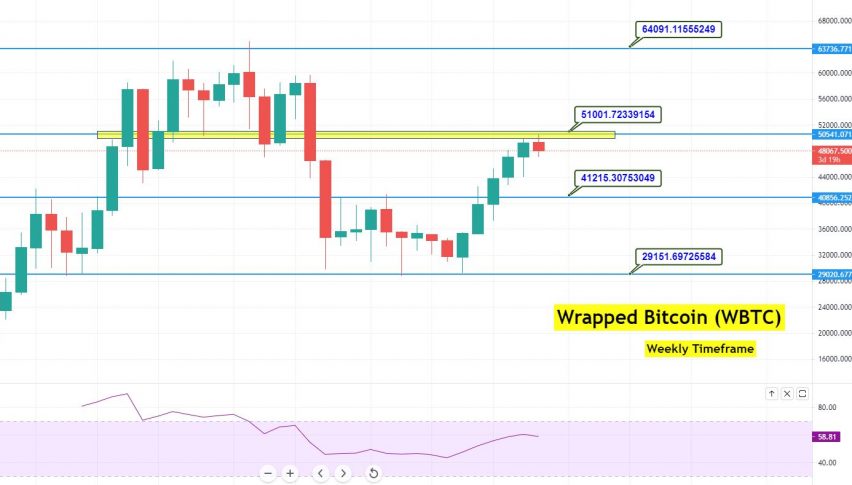 Why Is Wrapped Bitcoin (WBTC) So Erratic Right Now?
We have been tracking Wrapped Bitcoin (WBTC), and we are seeing it spike up today by 4.29%. That brings the rate to $24,045 (WBTC/USD), about on par with where the rate was two days ago before it dropped significantly.
Volatile Movement from the Market
WBTC's rate started out on Sunday at a low of $22,958 but began climbing erratically throughout the day. All the trading on Sunday helped it make a little progress, following a decent few weeks, but then Monday's market push propelled the crypto to $24,187 at its peak. That is the highest we have seen Wrapped Bitcoin's price since last month- a remarkable day for the market.
From there, the rate started to fall, and then on Tuesday it plummeted down to a low of $22,784, a drop of 5.8%.
This morning, the rate has been shooting up again, and it has made a full recovery from the recent drop.
This erratic movement has been happening across the crypto marketplace, with major crypto tokens Ethereum (ETH), XRP (XRP), and others showing very similar trajectories. We saw a spike in the rates across the market on Monday, followed by a precipitous drop on Tuesday, and then finished off with a sharper climb this morning.
What's Causing the Volatility?
We can peg a lot of that erratic behavior on a market that is simply in flux and waiting for the US inflation report to be released. That is scheduled to come out on Wednesday, and investors are hoping to see some major movement in the market once those numbers get published.
Until then, expect to see continued volatility in the market as investors scramble to predict where the value of the cryptos might head. It's not just cryptos that are moving like this either, as the global markets are poised for some change in the next few days.
We have seen the inflation rate rise drastically this year, and that has affected consumer spending and investing in a big way. Many investors have pulled out from the crypto markets, cashing out their investments and hoping to retain some of the value of what they own as the crypto rates fall. It's anyone's guess what Wrapped Bitcoin and the rest of the market will do once the inflation report comes out.