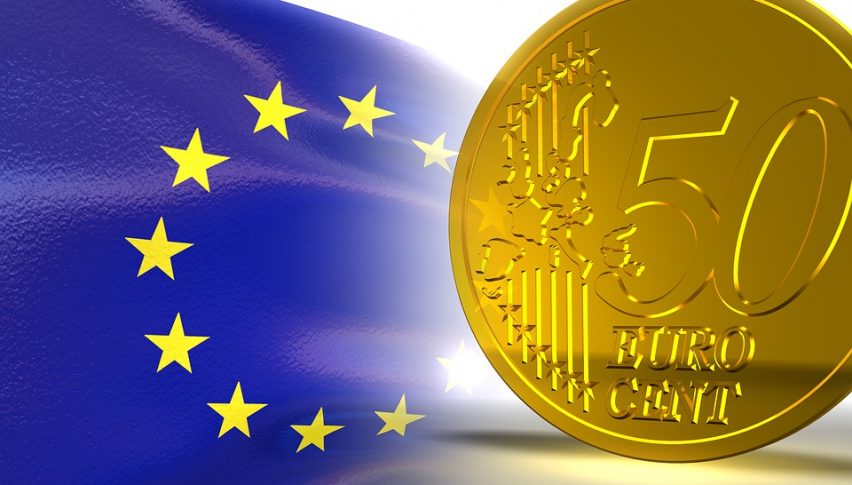 EUR/USD Reverses at Parity, After Ifo Sees the EU Economy in Contraction in Q3
The Eurozone economy has been weakening as prices keep surging, which is hurting business and consumer confidence. Today's Ifo business climate posted another decline from last month and the Ifo economists see a 0.5% contraction in Q3.
EUR/USD was retracing higher and buyers pushed a few pips above parity, but the price has retreated back down pretty quickly, suggesting that the pressure remains to the downside. So, we will keep the bearish bias and will sell the retraces higher in this pair, against the parity.
EUR/USD H4 Chart – The Parity at 1 Has Turned into Resistance
Sellers returning after the retrace higher
Latest Data Released by Ifo – 25 August 2022
August Ifo business climate index 88.5 points vs 86.8 expected
July business climate 88.6 points; revised to 88.7
Current conditions 97.5 points vs 96.0 expected
Prior 97.7 points
Outlook 80.3 points vs 79.0 expected
Prior 80.3 points; revised to 80.4
The headline reading is a beat on estimates but still softer than it was in July. The same goes as well for the current conditions and outlook indices. In short, it tells that overall business sentiment remains soft but it seems to be another case of it could have been worse as economic conditions continue to weaken going into the winter months.
Remarks by Ifo economist, Klaus Wohlrabe
German Q3 GDP to contract by 0.5%
A recession is still on the cards
Sentiment is still really poor, burdened by high inflation
The good news is that supply bottlenecks have eased significantly
It is a good sign in August but no all-clear just yet
I think one of the more damning remarks is that he mentions almost half of the businesses surveyed are aiming to raise prices even further in the coming three months. Put that together with soaring energy prices and it will continue to make for a tough consumer outlook going into winter.