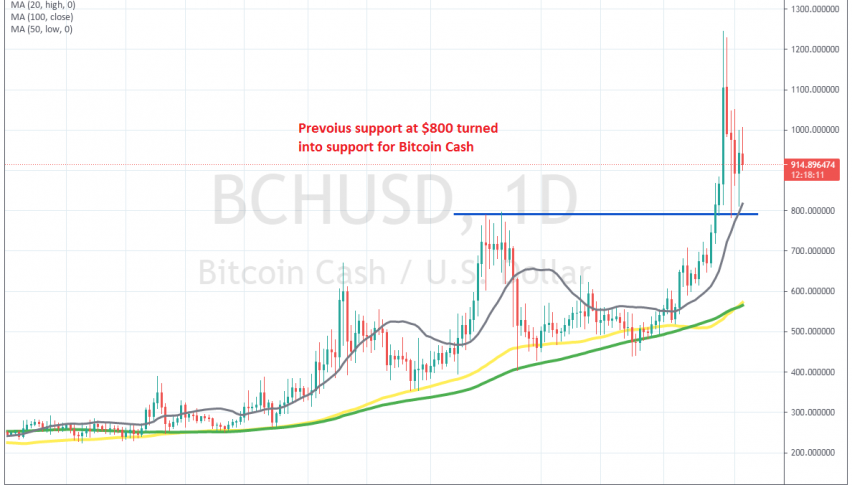 What Does Bitcoin Cash's (BCH) Volatility Mean for its Investors?
The cryptocurrency Bitcoin Cash (BCH) is up 4.61% as of this writing, bringing the BCH rate to $119.37 (BCH/USD). When we checked in with this token last week, it was suffering a more than 7% drop. Even though it is up today, is Bitcoin Cash fully recovered from that substantial single-day drop?
Comparing the BCH Performance
Last week on Friday, the BCH rate was at $120.63. So, even though the coin is up today a decent amount, it is not quite up to where it was a week ago. Between that point and today, the coin has been up and down dramatically, showing volatile movement that makes it a risky venture for investors.
We predicted that the coin might bounce back last week from where it was and perhaps even make it back up to $130. It has not managed to do that this week, though, and instead the coin deviated wildly between $120 and $112. This volatile movement has made its overall path forward hard to project.
Is BCH a Good Investment Right Now?
It's no secret that the entire crypto market is risky at the moment, with Bitcoin Cash as no exception. This coin is down for the month and the year as well. The only long-term positive we can point out about BCH right now is that it is above the July numbers, so there is hope that it might continue to push upwards and have a bullish tail end for the year.
That's a risky prediction at this point, though, with the crypto market and the global economy in such a volatile state. We definitely expect some short-term gains for BCH, so those who want to attempt day trading it may find some value. However, there is no guarantee of a long-term payoff, and investors need to be cautious with this one, and with every crypto at this time while the market is in such a state of flux.
We may see further gains for BCH over the weekend, potentially pushing it up to the $125 resistance level but likely not as high as $130 for now.