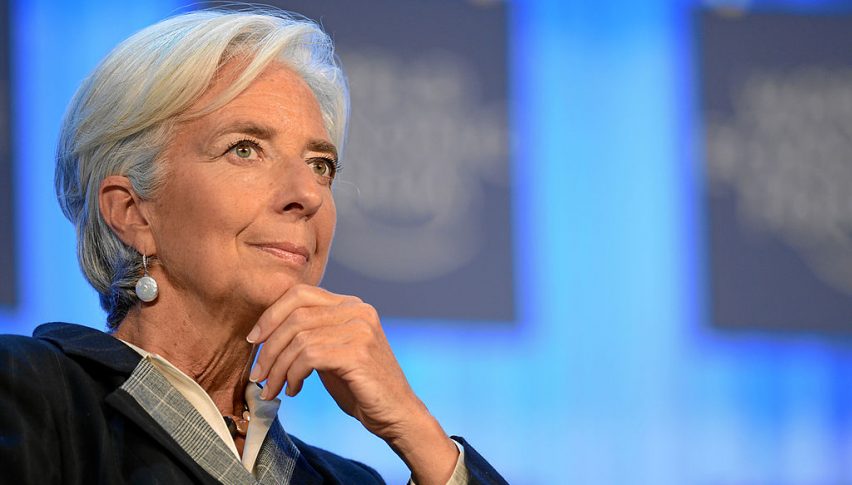 EUR/USD Falls Below Parity As ECB's Lagarde Says 75 BPS Rate Hike Isn't the Norm
The Euro has been weak as a result of the ECB remaining behind the FED and other major central banks regarding raising interest rates, which in fact is a good thing for the economy. EUR/USD fell below parity but was trading above 0.99 for a few weeks.
Last week we saw a break of this support level, although the continuation to the downside was weak and the price returned to parity again ahead of the ECB meeting. Buyers were trying to push higher, but now after the rate decision and particularly as Lagarde started to speak, EUR/USD has tumbled around 70 pips lower.
EUR/USD H1 Chart – Falling Below Parity Again
MAs holding as support
ECB Latest Monetary Policy Decision – 8 September 2022
ECB raises key rates by 75 bps in Sept monetary policy decision, as expected
Main refinancing rate 1.25% vs 1.25% expected
Prior refinancing rate was 0.75%
Deposit facility rate 0.75% vs 0.50% expected
Prior deposit facility rate was 0.00%
Marginal lending facility 1.50%
Prior marginal lending facility was 0.75%
This frontloads the transition from accommodative policy toward levels that will ensure the timely return of 2% inflation target
Expects to raise interest rates further to dampen demand
Will regularly re-evaluate its policy path in light of incoming information and the evolving inflation outlook

Inflation

 remains far too high and is likely to stay above target for an extended period
ECB will continue applying flexibility in reinvesting redemptions coming due in PEPP portfolio
Following the raising of the deposit facility rate to above zero, the two-tier system for the remuneration of excess reserves is no longer necessary
The ECB pretty much delivers on expectations here as they reaffirm that inflation will remain high and above target for an extended period of time. The statement also reaffirms their commitment to raise rates further to try and bring inflation under control, despite the fact that their window to tighten is surely and slowly closing in.
The 75 bps fits with what markets have priced in, so I don't see much in the decision and statement to get markets too excited about anything. As mentioned earlier, the Euro is likely to continue to struggle on the balance of things. EUR/USD spiked a little on the decision to 1.0029 but is now down to 0.9997 on the day, so it keeps hovering around 1.
EUR/USD Live Chart