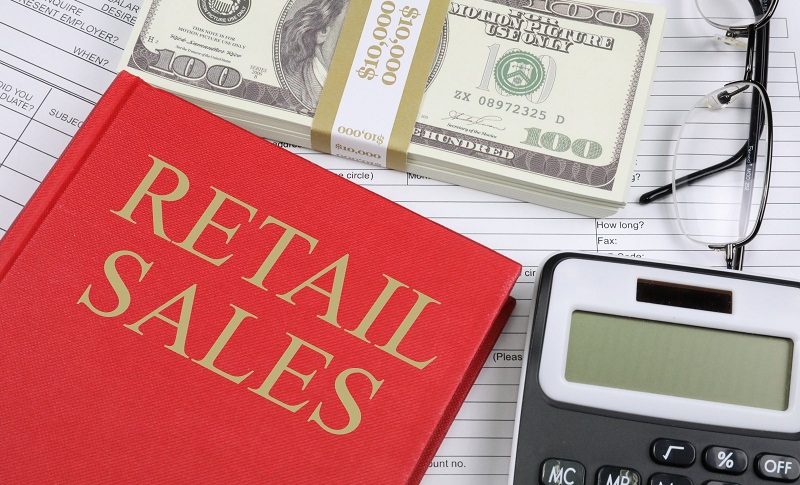 US Retail Sales Disappoint, Despite the Headline Jump
Retail sales have been mostly missing expectations in the US during the last several months, but today's report showed an increase above anticipations in August. Traders were expecting headline retail sales to decline by -0.1% in August as gas prices cooled off, with core sales (excluding auto sales) reading expected to be flat (0.0%).
The back-to-school season was in full swing last month as preparations usually take place in August, and with effectively all schools back to in-person classes this year, expectations were for a slight boost over last year's figures, where some students and school districts opted instead for remote learning. Although after that didn't help retail sales much, while the improvement came from car sales.
August 2022 US Retail Sales Report

August advance retail sales +0.3% vs 0.0% expected
July sales were 0.0%, revised to -0.4%
Core sales excluding autos -0.3%% vs +0.1% expected
Prior ex-autos +0.4%
Control group 0.0% vs +0.5% expected
Prior control group +0.8%
Ex autos and gas -0.3% vs +0.7% prior
Retail sales 9.7% YoY unadjusted for inflation 9.1+% vs +10.1% prior
Sales ex-gasoline stations unadjusted for inflation +29.3% vs +7.8% prior
Falling gas prices in August were a drag on overall spending but put money in consumer pockets to spend elsewhere. The headline is strong but it gives the wrong impression. Auto sales make this mediocre month look good. The control group was meaningfully weaker than expected and the prior gain was cut in half. Remember that retail sales are unadjusted for inflation so if you go back to March, there's been very little growth in nominal spending while inflation has continued to ratchet. That leaves real spending in negative territory.
What's interesting in this data was that sales at gasoline stations remained high. Falling prices should have curbed spending more but it held up which points to people driving more but that doesn't make sense given some of the gasoline demand numbers we've seen.