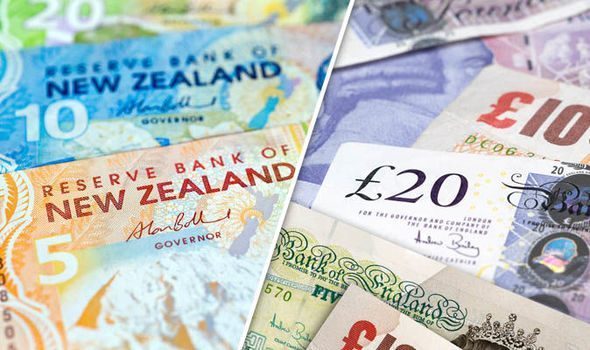 Booking Profit on NZD/USD, As the Slide Continues Post RBNZ Orr Speech
 NZD/USD continues to remain bearish and it is moving closer to the next important target zone, as it trades to a new 2022 low, reaching 0.59282 so far, while the low price on Friday was 0.59391. The move to the downside takes the price pretty close to the swing lows from the weekly chart going back to April and May 2020.
Those lows during those weeks reached 0.5909 up to 0.5922. Moving below those levels and staying below will be required to open the door for further selling to take place. A downward sloping trendline on the weekly chart also comes in at just below that level near 0.5900 increasing the support in the 0.5900 to 0.5922 area.
NZD/USD H1 Chart – MAs Keeping the Pressure to the Downside
The bearish momentum continues in NZD/USD 
So, traders who buy and lean against this support one, could start selling after this zone gets broken, which establishes the trend following position with little risk. Conversely, if the price does bottom around these levels, those buyers could play the rebound back in the opposite direction.
The relevance to the financial system and central banks as a part of that is best summarised in this from Orr:
The last few months have had no shortage of extreme weather linked to climate change across the globe, with record beating tempatures and droughts. Here in New Zealand, last year set a new record for weather-related insurance payments, and this year is on pace to break the record.
Assessing material risks to banks and insurers, and the financial system as an ecosystem, is our core business. Financial stability is best maintained when all relevant risks are identified, priced, and allocated to those best able to manage them. To meet our financial stability objective, it's important for us to take account of the current and future impacts of climate change.