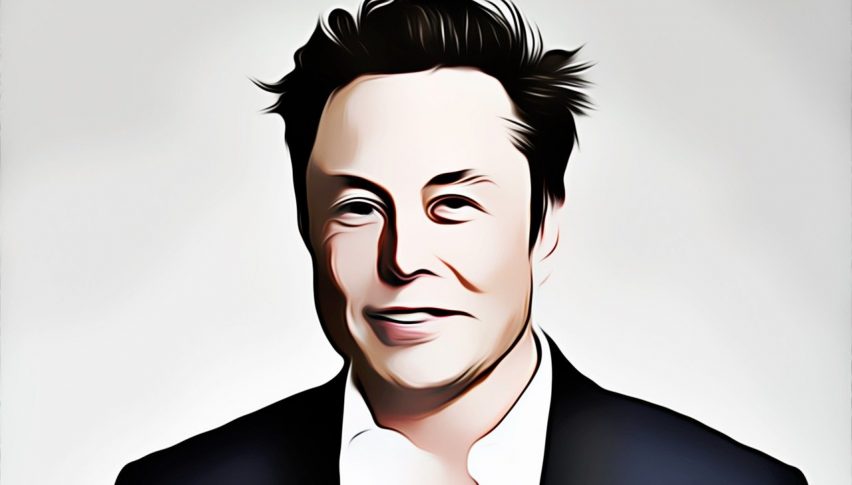 What's Happening with Dogecoin after Musk's Twitter Takeover?
Cryptocurrency token Dogecoin (DOGE) has been in the news a lot lately following announcement that Elon Musk purchased Twitter. Of course, Musk is known as a major Dogecoin proponent, and his promotion has been one of the key components behind this coin's rise to the number 8 spot on the cryptocurrency markets. Many investors are wondering what is going to happen to this coin now that Musk owns such a large social media platform.
Where Dogecoin Is Today
This morning, the Dogecoin rate is down 0.88% to $0.1286 (DOGE/USD). While there is little change in the price, its trade volume has dropped about 26% in the last 24 hours. That brings its trade to a still healthy $3.5 billion.
None of this is earth shattering news, but if you are just tuning in on Dogecoin's movements today, you have missed out on some major action. Over the last week and half, Dogecoin's price has soared, starting out at $0.06043, as we mentioned yesterday in our look at the coin.
Since that time, the DOGE rate has climbed to a peak of $0.1571. Its current rate is still 200% what it was when the bullish trend started, so that is incredible progress for this coin. Even though the momentum has definitely slowed, as today's and yesterday's numbers show, the gains have been substantial so far.
What Is Coming for Dogecoin?
What Elon Musk does with Twitter and how he promotes Dogecoin (or chooses not to) will not constitute all of the driving force behind the DOGE rate, but it will be a big part of it. Investors will be watching very closely what Musk does and basing a lot of their Dogecoin buying and selling decisions on his actions.
There is speculation that Dogecoin could be offered as a payment method for Twitter services, and that could be fueling some of the price surge right now. A lot of the force behind Dogecoin's price movement is speculative and anticipatory, so watch out for concrete changes in Dogecoin's status, operations, and functionality. Actual change for the coin will have a much more profound effect than what we are seeing now.