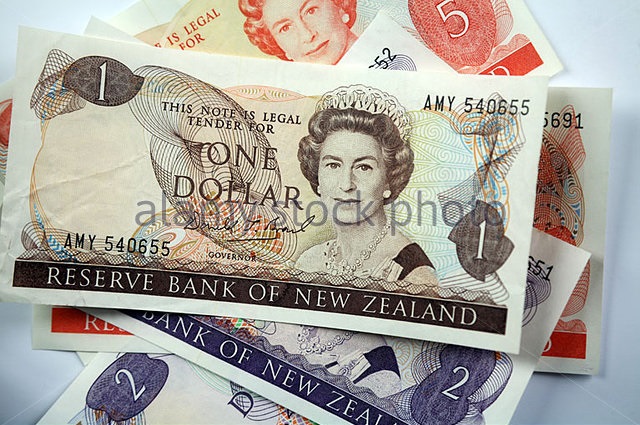 Will NZD/USD Resume the Downtrend After FED's Decision?
NZD/USD has been on a bearish trend since the beginning of last year, as the USD gained massive momentum and the FED continues to raise interest rates like crazy. Alth0ugh since early October we have seen a retrace higher, as the USD retreated on prospects of the FED slowing down and pausing with rate hikes. The price has climbed from above 0.65 to almost 0.70, before the reversal yesterday post-FED rate decision and Powell's press conference, who signalled that the FED might stay tightening for longer.
Last week buyers took the price to the 50 SMA (yellow) on the daily chart, which was acting as resistance. This week, buyers pushed above it a couple  of times, but the price reversed back down and closed below that moving average, which is a strong signal that there's selling interest below 0.70. The retrace also seems complete on the daily chart now, with the stochastic indicator being overbought and heading down.
So, we are turning bearish on this pair and will try to sell retraces higher, despite the Reserve Bank of New Zealand (RBNZ) governor Orr signalling that the RBNZ will also keep raising interest rates, since the FED and the USD side has more impact on this pair.
NZD/USD Daily Chart – The Retrace Seems Complete
The price returning below the 50 SMA again
If you haven't had enough central bank speak for the time being, RBNZ Governor Orr on the wires:
New Zealand banks are among the most resilient in the world
The global economy is facing increasing downside risks
Labour shortage is the single most constraining factor for firms in New Zealand
Has high confidence RBNZ can get inflation under control
Bank has laser-like focus on returning inflation to 1-3% target
The next RBNZ meeting is November 23. It'll be at least +50bp, and after the labour market data yesterday, +75bp is being mooted widely.
NZD/USD Live Chart