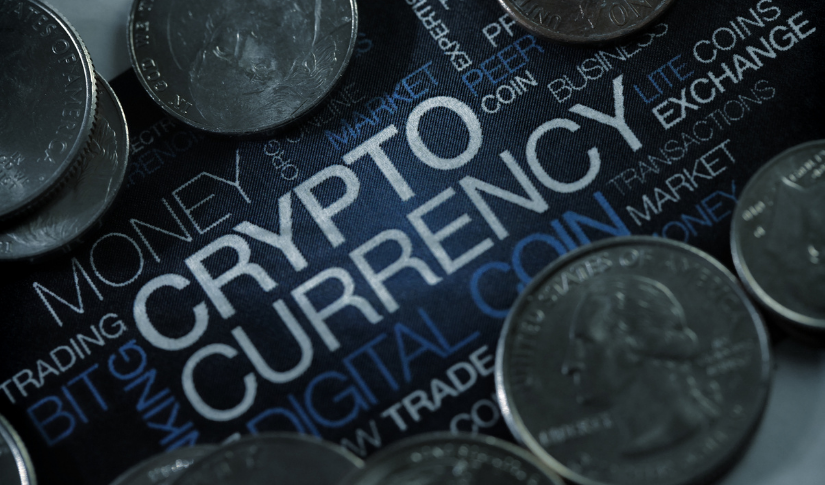 Greening Crypto: Reducing the Carbon Footprint Associated with Mining and Trading
Today's financial industry isn't what it was last decade. It isn't what it was a mere five years ago. Technological developments are advancing rapidly and changing markets forever. The poster child of this movement is none other than cryptocurrency. Since its introduction to the finance ecosystem a little over a decade ago, it has skyrocketed to unparalleled heights. Much of the appeal lies in the novelty of crypto. The technology behind it, a decentralized ledger known as a blockchain, is believed by researchers to be the incipient stage of a revolution of both the digital and the real worlds. Some estimate that it won't be long until newer technology replaces the existing systems.
Until that happens, however, there are some who have another bone to pick with crypto: its substantial energy usage. In a recent report by the White House Office of Science and Technology Policy, the annual energy consumption of crypto endeavors exceeded that of large nations such as Australia or Argentina. This is a serious concern, and in the context of increasing scrutiny and discourse surrounding climate change and excessive use of natural resources, it seems counterproductive and even hypocritical to become a trader. However, there are some supposed strategies that are set to remedy that situation.
Image source: https://unsplash.com/photos/hxUcl0nUsIY/  
Sustainable energy sources
Governments worldwide are steadily moving away from fossil fuels, replacing them with eco-friendlier options. Coal, diesel and heavy oil are gradually reduced and even entirely removed where that's readily feasible. Renewable energy solutions, such as geothermal, hydroelectric, solar and wind, are increasingly viewed with increased interest. If crypto processes also used cleaner energy, their impact on the environment would be largely mitigated.
Some environmental experts have also discussed large-scale reforestation as one of the steps that could alleviate the effects of mining.
Renewable energy storage 
Applied in alternative electricity generating systems, these devices allow energy to be stored and then released to the grid when needed. However, this type of storage can be costly, which is one of the main reasons a significant number of individuals haven't switched to green energy sources yet. The solution is for the units to be made more accessible to the general public, as well as cost-effective. These developments also have the potential to increase the number of investors exponentially. It's a natural progression since if you're concerned for the state of the planet (and you should be), you'll be less likely to perform any kind of activity that can be detrimental to the environment. When the risk is attenuated or wholly removed, however, and you can execute completely guilt-free trades, your conscience will be appeased.
Ethereum 
While all currencies hold roughly the same digital structure and can be used to serve the same purposes, they weren't all created equal. Ether is an excellent example of that. The native coin of the Ethereum blockchain is one of the most popular in the world. Its popularity has also made it more stable and trustworthy compared to its peers. Nevertheless, a knowledgeable trader knows that keeping a close eye on the ETH coin price is one of the key aspects of performing successful Ethereum transactions.
Ethereum is also the first crypto that has discussed efforts toward reducing emissions. New developments are expected to cut emissions by a whopping 99%. The way this is going to be achieved is through the replacement of the proof of work process, which requires miners to verify records via the generation of random number sequences. Currently, the estimated energy usage during Ethereum mining stands at roughly 72 terawatt-hours a year. The carbon footprint and power consumption are comparable to entire countries such as Gibraltar, the Faroe Islands, Switzerland and Colombia.
This is a very unsustainable approach and needs to change as quickly as possible. The replacement may come in the form of alternative crypto-obtaining techniques, the most popular of which is the proof of stake. In this scenario, users secure the network via the staking of various sums of Ether. However, it might also mean that validators who are in possession of more extensive holdings can influence transaction verification more easily. But with the stakes so high and the possibility of carbon footprint reduction so high, it's unlikely there will be many disagreeing voices.
Alternative techniques 
While the proof of work method is currently the most widely used alternative, many others are likely to be employed sooner rather than later. Some of these proposed methods include:
Proof of capacity: This mechanism allows mining devices to decide rights and validate transactions based on available hard drive space.

Proof of elapsed time: This technique allows networks to choose who generates the next block. This node is assigned a predetermined amount of time by the algorithm and must sleep for that time. A further advantage of this method is that it offers improved security for traders.

Proof of history: Involving a cryptographic function, this approach must be fully executed in order to generate output. By itself, input can't predict the outcome.

Sharding: As the name implies, this process involves dividing the blockchain into smaller parts. This creates reduced energy consumption and is therefore considered by many crypto blockchains.
Energy consumption regulations 
With energetic needs higher than ever, it's not outside of the ordinary to consider regulations that will limit the usage of very powerful consumers. Cryptocurrencies are among them. One clear objective is to ensure that digital money no longer contributes to global warming but instead becomes an integral part of a low-carbon global effort. Depending on geolocation, crypto's energy requirements won't be challenging to meet in a sustainable fashion. In Iceland, for example, cyber money can be powered via geothermal energy and then chilled with the help of Arctic air.
Crypto is one of the most popular assets in today's trading world. While its fluctuating prices and the hypothetical privacy risks associated with DeFi have deterred many prospective investors from giving it a try, there have been more that have confidently jumped the cryptocurrency bandwagon and haven't climbed down since. If you've been waiting for crypto to become greener to join, you don't have to be on standby much longer. The change is right around the corner.