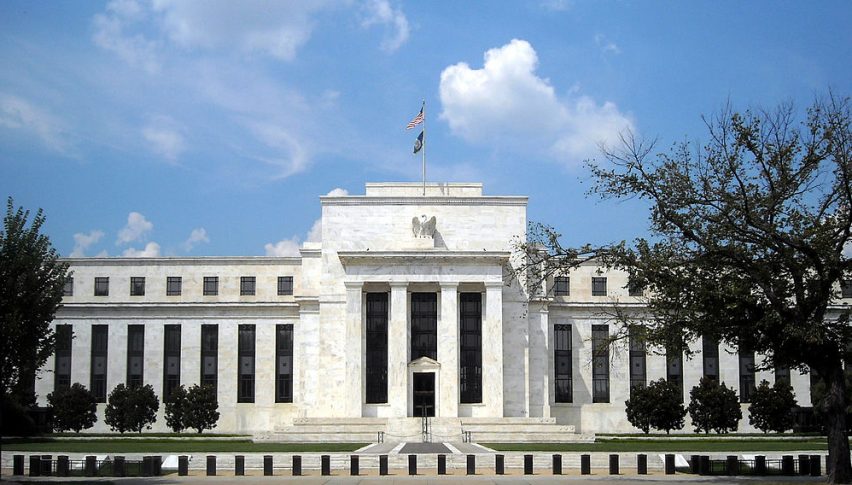 FOMC Minutes Indicate A Slowing of Pace of Rate Hikes
The USD used to be extremely bullish this year, until the end of September when the JPY crashed lower together with the GBP. But after intervention from authorities the markets stabilized and the sentiment started to improve. This turned the USD weaker as the only safe haven remaining. The USD was retreating lower until the end of last week when it started to make some gains, which continued until Monday this week.
But, the fall into contraction in US services yesterday reduced the odds of the FED keeping up the pace of rate hikes and the USD resumed the retreat. Although, markets were waiting for the FOMC minutes from the last meeting to see where the FED stood and they seem to be pivoting, which gave the USD another push lower.
FOMC Minutes from the November 22 Meeting
Substantial majority of participants at November meeting judged a slowing in the pace of the interest rate hikes would likely still be appropriate
A slower pace of rate hikes would better allow the FOMC to assess progress toward its goals given the uncertain lags around monetary policy
A few participants said slowing the pace of rate hikes could reduce the financial system risks; others that slowing should await more progress on

inflation

With monetary policy approaching a sufficiently restrictive level, participants emphasized the final destination of Fed funds rate have become more important than pace
Some participants remarked that more restrictive policy was consistent with risk management; some observed rising risk of over-tightening
Participants concurred there were very few signs of inflation pressures updating
Participants generally noted that risks to the inflation outlook remain tilted to the upside
All participants agree that 75 basis point increase was appropriate
Many participants noted significant uncertainty about ultimate level of Fed funds rate needed to tame inflation
Many thought that terminal rate was higher than previously expected
Participants observed the labor market remained tight; many noted that tentative signs it might be moving slowly toward better balance of supply and demand
Despite elevated interest rate volatility in indications of strained liquidity conditions, functioning of the treasury security market have been orderly
For the full text from the Meeting minutes click here
The FED is expected to hold interest rates unchanged at 5.25% today, but the rhetoric will be more important
6 months ago