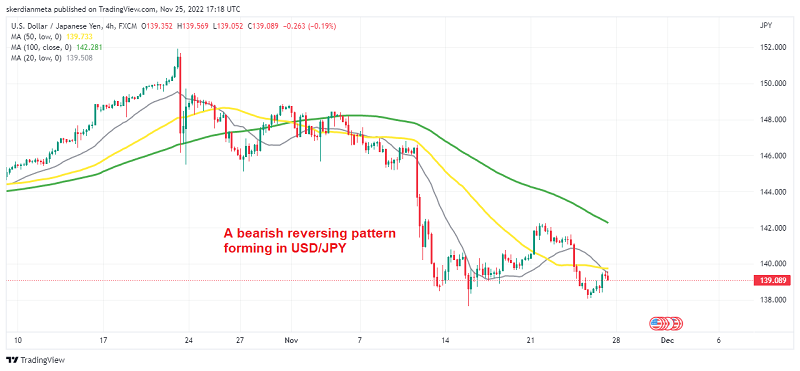 Selling USD/JPY Ahead of the Weekend 
The JPY was one of the weakest currencies earlier this year, together with the GBP, but after the intervention from Japanese and UK officials such as the Ministry of Finance and the central bank the situation stabilized and the sentiment started to improve. USD/JPY was trading close to 152 before the intervention and now it is trading below 140.
This week we saw another bearish move, as this pair fell from 142.50 to 138. Although this pair posted some gains today after 3 losing sessions. USD/JPY climbed up to 139.60s, although with North American markets open for limited hours due to the Thanksgiving holiday and with no economic releases on the schedule, traders will look to close the week on the safe side.
So, we decided to open a sell forex signal here, as buyers were finding it difficult to push this pair above the 50 SMA (yellow). The price formed a doji candlestick below that moving average, with the 20 SMA (gray) also acting as resistance and now it seems like the price is reversing back down.
Meanwhile, earlier today we saw that Tokyo consumer inflation hit a 40-year high, although that might sound dramatic, but inflation in Japan is far from the levels we see elsewhere, such as double-digits in the UK and the Eurozone. Still, Japan finds itself dealing with rising inflation after decades where deflation seemed a permanent part of the economic landscape. Tokyo Core CPI rose to 3.6% in November, nudging above the consensus of 3.5% and 3.4%. This marked the highest reading since April 1982.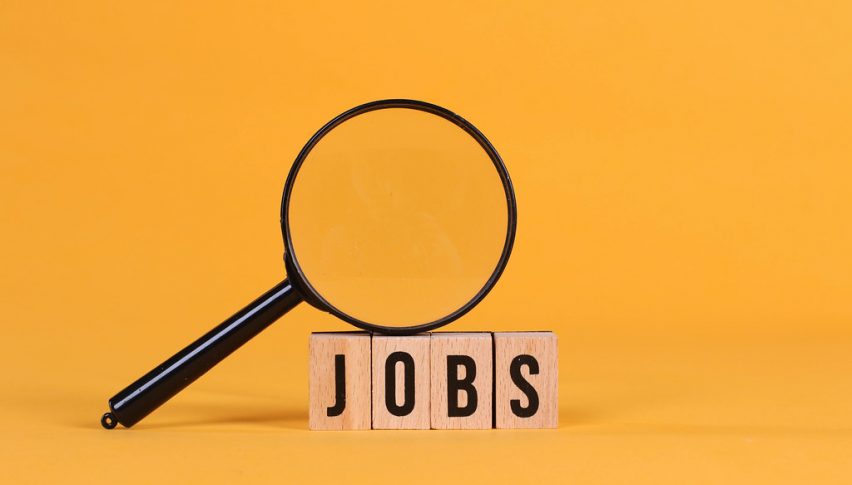 10 hours ago