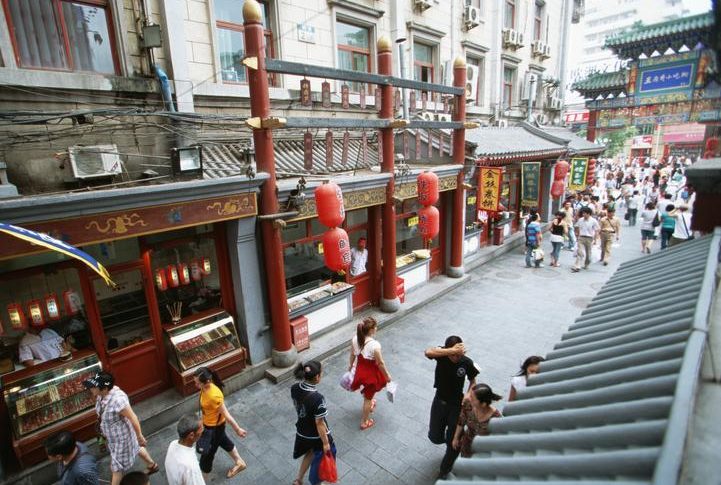 Selling USD/JPY at the 50 SMA on This Rollercoaster Ride
USD/JPY used to be extremely bullish during most of this year, as it surged around 40 cents higher, with the FED raising interest rates at an enormous pace while the Bank of Japan kept them on hold. But, after the intervention from Japanese officials, the sentiment improved and the FED has been giving less dovish signals, which have helped improve the sentiment as well.
As a result, the bullish momentum ended for this pair and now the sentiment for USD/JPY has turned bearish. Last week we saw a 400 pip decline after the US manufacturing PMI report showed that this sector fell into contraction this month, while today we saw a 200 pip decline.
USD/JPY H1 Chart – The 50 SMA Acting As Resistance
Buyers finding it difficult to push above the 50 SMA 
The decline earlier today came as a continuation of last week's soft USD sentiment, as the FOMC meeting minutes sounded less hawkish too, implying a softer pace of rate hikes ahead and a pause at some point. USD/JPY fell to 137.50s, but has made a reversal higher as the protests in China about the coronavirus lockdowns and restrictions pick up momentum. This should be positive for sentiment since it means that the restrictions will likely be eased, but it is sending risk assets lower, hence the bullish reversal in USD/JPY.
Although the 50 SMA (yellow) is acting as resistance on the H1 chart, rejecting the price twice so far, so we decided top open a sell forex signal just below that moving average. The previous H1 candlestick closed as a doji which is a bearish reversing signal after the bullish move of the past few hours, so let's hope that sellers will return again soon. Buyers are still testing the upside at the moment but let's see where this ends up today.