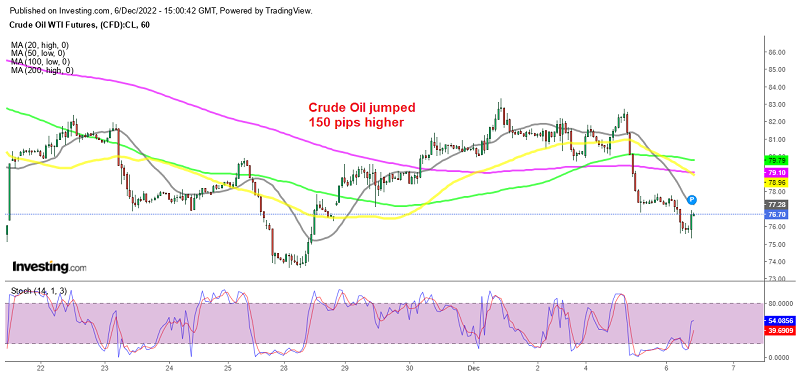 Commodities Pop Higher For A Moment on China Reopening Signals
Many global factors are in play right now, which are impacting financial markets and the risk sentiment recently. The lockdowns and other covid restrictions in China are one of the main factors, besides the rate hikes from central banks and the economic slowdown. Comments about a reopening have been affecting the market sentiment positively and today we heard such a hint from Hu Xijin, who used to be the Global Times editor.
He is considered to be the mouthpiece of the Chinese government at times, despite insisting that he's retired and no longer voices the party line. Although last month he started to drop hints about a reopening and the government follow-up actions were similar to what he described, including new messaging around the dangers of new covid variants.
He was out earlier with a new tweet:
I believe Chinese govt may soon announce new steps of COVID responses, and there will be follow-up actions in various parts of China. The cage of the epidemic is being shattered, and the appearance of Chinese society will change every week. We'll definitely return to normal life.
Chinese stocks have rallied more than 10% since he first started touting reopening last month. I've said that it should be seen as a done deal now and these comments further add to it. The only question mark is the timeline which seems to be accelerating.
Gold H1 Chart – Bouncing Between 2 Moving Averages
The 100 SMA rejected Gold today
 GOLD was quite bullish last week as the USD declined, but it turned massively bearish yesterday after the jump in US ISM services numbers. But, the 200 SMA (purple) turned into support on the H1 chart and earlier today we saw a bounce off that moving average, but the 100 SMA (green) stopped the momentum and the price started to reverse back down. We decided to open a sell Gold signal, which is looking great at the moment.