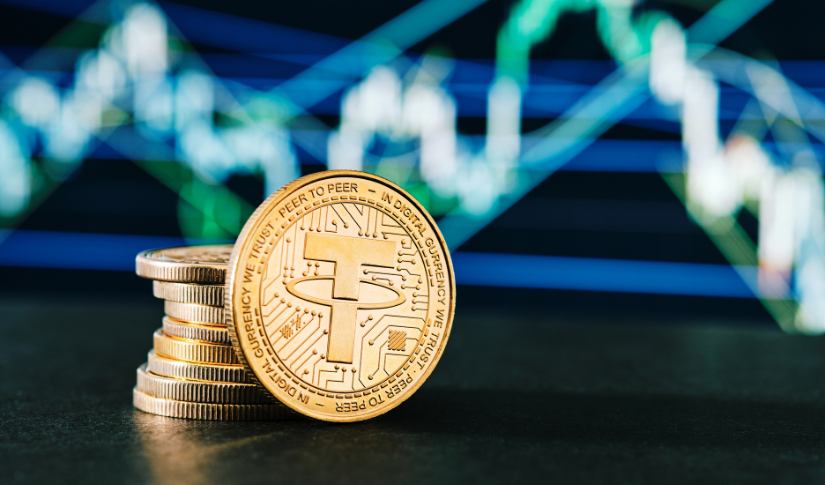 Tether Announces An Additional Offshore Chinese Yuan Token To The Tron Blockchain: Will It Cause High Demand In Stablecoins?
Posted Friday, December 9, 2022 by
Sophia Cruz
• 1 min read
Tether (the company that created USDT stablecoin) has announced that a stablecoin linked to offshore Chinese yuan will be added to the Tron blockchain. It is believed that this announcement will enable Chinese customers to send and receive payment in the stablecoin with lower fees compared to the Ethereum blockchain. 
Tron is an open-source blockchain-based operating system with smart contract function that is quite similar to Ethereum. But Tron is a lot faster and cheaper than Ethereum which is a lot better for users doing payment transactions.
CNH₮ was only available on the Ethereum blockchain as an ERC-20 token since its launch in 2019. It is also one of the four stablecoins that Tether supports including USD₮, EUR₮, and MXN₮. Justin Sun, the founder of Tron, calls the announcement a 'Big milestone for crypto and Asian community'. Currently, Tether's CNH₮ is not tracked by the other big price-tracking websites for crypto assets, along with CoinStats and CoinMarketCap.
At this stage, 1 CNH₮ token is trading at $0.143427 which is close to the price of the Chinese Yuan. Additionally, CNH₮ token has a market value of $2,940,750 with a 24-hour trading value of over $2,000. 
However, it still remains to be seen if the launch of CNH₮ on Tron will increase the demand for the stablecoin. 
Meanwhile, Tether's sister company Bitfinex has announced that Tron-based CNH₮ stablecoin would be the first in their platform to be listed. 
It seems that China has been less aggressive toward digital yuan-backed stablecoins despite their aggressive crackdown on the crypto space in 2021.