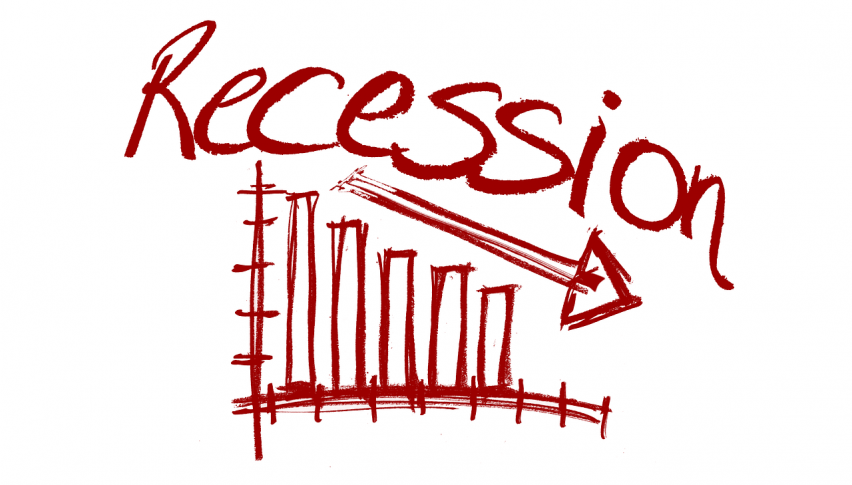 Markets Worries/Risks Shift From Rate Hikes to Global Recession
This has been the most hawkish year for central banks, which have been raising interest rates at an enormous speed. As a result, risk sentiment has been negative in financial markets which have been keeping the US Dollar bullish as the only safe haven left, while risk assets (everything else) were on a decline until October. The sentiment started to improve in October as central bank rhetoric started to sound less dovish and in the last two months, we have seen risk assets rally higher, including stock markets, commodities, risk currencies etc.
The US Dollar has been on a steep retreat in the last two months, losing more than 10 cents. But, the extreme monetary tightening from central banks has put the global economy in disarray, together with surging prices everywhere and we have seen some really weak numbers recently. Earlier this month the US ISM manufacturing fell in contraction while yesterday the services PMI report which is listed below showed an even deeper contraction.
So, central banks are slowing indeed as the global economy slows and they should pause soon, which is a positive thing for risk sentiment, hence the bullish momentum in stock markets in recent weeks. But, now the worries have shifted to a hard landing in the global economy. So, risk assets were showing weakness again in the last 2-3 days of this week. If the economic figures keep coming weak, then the USD will likely resume the larger bullish trend again.
US S&P Global Flash Services PMI
S&P Global services PMI for December 44.4 points vs 46.8 expected
Prior S&P Global services were 46.2 points
Manufacturing 46.2 points vs 47.7 expected
Composite 44.6 points vs 47.0 expected
This report has diverged with the ISM services data, which has remained stronger. The four-month decline in services has been the most-rapid since 2009 and led by a further decrease in new orders. The report also said "inflationary pressures in the service sector cooled notably in December" which is an area that Powell highlighted.
Commenting on the US flash PMI data, Chris Williamson, Chief Business Economist at S&P Global Market Intelligence said:
"Business conditions are worsening as 2022 draws to a close, with a steep fall in the PMI indicative of GDP contracting in the fourth quarter at an annualised rate of around 1.5%. Jobs growth has meanwhile slowed to a crawl as firms across both manufacturing and services take a much more cautious approach to hiring amid the slump in customer demand.
"The upside is that weaker demand has taken pressure off supply chains which had been stretched during the pandemic. December saw a second successive month of faster supplier delivery times, a phenomenon which not only signals improving supply conditions but also tends to herald the shifting of pricing power away from the seller towards the buyer.
"Hence price pressures continue to moderate sharply. In fact, December saw the largest monthly cooling of firms' input cost inflation seen in the 13 year history of the survey barring only the lockdown related slump in April 2020.
"In short, the survey data suggest that Fed rate hikes are having the desired effect on inflation, but that the economic cost is building and recession risks are consequently mounting."