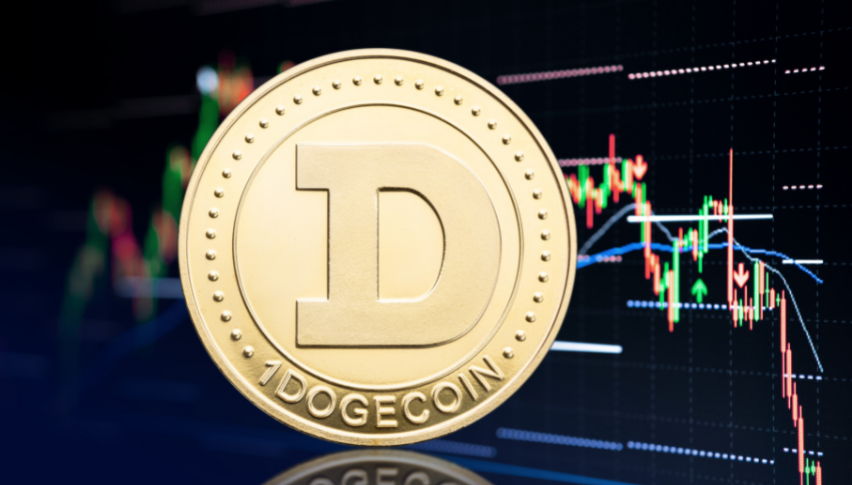 Dogecoin (DOGE) Gains Today Are 3x the Market Average
On this slow Friday when the cryptocurrency market is managing an average of 1.28% gains over yesterday, Dogecoin (DOGE) is pulling off nearly triple that with a rate of $0.07725 (DOGE/USD) and a 3.17% gain. Does this bode well for the coin heading into the weekend?
DOGE's Volatile Week
Over the last 7 days, Dogecoin has gone from a high of $0.08164 (last Friday) to a low of $0.07098 (on Monday). The DOGE rate has varied wildly throughout the week, showing a volatility that managed to attract an average of $670 million in trade volume per 24 hours. This spike in trade volume hit just after DOGE's lowest numbers for the week and then tapered off quickly as the price began to climb.
The average trade volume right now for the coin is $481 million per 24 hours, which is very healthy for the coin right now. That is considerably higher than the sub-$400 million numbers we were seeing on and off throughout the week.
The current trade volume is down about 5.5%, but that is not worrying investors who are confident that Dogecoin will surge over the weekend.
Is Dogecoin about to Go Bullish?
We are optimistic about Dogecoin's prospects over the next few days. It looks to be starting an upward push that could carry it back up to the $0.10 level, where it was as recently as the 6th of December.
The crypto coin is pulling great numbers right now, and that could continue for the short term. Even though DOGE's rate is higher today than it was yesterday, it is down compared to the rest of the month. That leaves it open for a potential bullish run very soon, though the struggling economy could pull it back down quickly. Investors should keep in mind the mixed reports on inflation in major markets and understand that this can have a knockdown effect on the crypto market.
While Dogecoin appears to be performing strongly at the moment, it is down overall and would take a serious hit if it were to fall sharply again anytime soon.