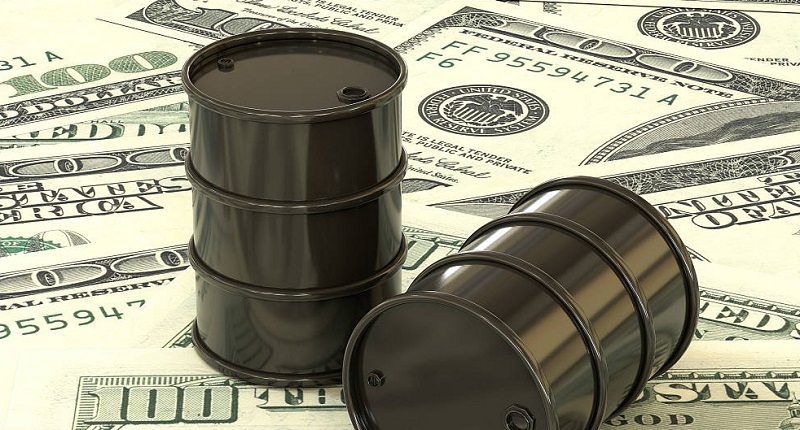 Selling Crude Oil as the Global Economy Continues to Slow
Crude Oil has been on a bearish trend since June last year, as central banks picked up the pace of rate hikes, while the global economy was showing signs of a slowdown. US WTI  crude fell from above $123.50 to $70.20s by December and sellers retested the lows again early this month, but failed to push lower and we have seen a bullish retrace higher as the USD resumes the decline.
But, the main trend is still bearish as the highs keep getting lower. Moving averages have been acting as resistance on the daily chart and crude Oil is right at the 100 SMA (green) which rejected the price in November. The price is overbought as well on the daily chart, so we decided to open a sell Oil signal a while ago.
Crude Oil Daily Chart – Will the 100 SMA Reject the Price Again?
The stochastic indicator is overbought on the daily timeframe
So, the technical analysis is pointing down for crude Oil and the fundamentals don't look too good either. The reopening in China is not going as smoothly, while the global economy is still slowing. Today's US retail sales report posted a bigger decline than expectations for December, which sent the USD down as it adds on recession expectations.  We're hoping for a bearish reversal in Oil after the retrace higher and after the recent decline in the USD.
December 2022 US Retail Sales Data
December retail sales -1.1% vs. -0.8% expected
November sales were -0.6%
Core sales ex. autos -1.1% vs -0.4% expected
Prior core sales ex. autos -0.2%
Control group -0.7% vs -0.3% expected
Prior control group -0.2%
Sales ex. autos and gas -0.7% vs -0.2% prior
Gasoline stations MoM % vs -0.1% prior
Electronics and appliance stores MoM -1.1% vs -1.5% prior
Furniture stores MoM -2.5% vs -2.6% prior
Restaurants MoM 0.0% vs +0.9% prior
This is a disappointing reading but I wonder if the market shrugs it off because of the terrible weather around Boxing Day. That said, there is more evidence the consumer isn't holding up. In terms of the market, bad news is good news for equities with futures bumping up on this. However bad news is bad news for the US dollar and it's at the lows of the day.