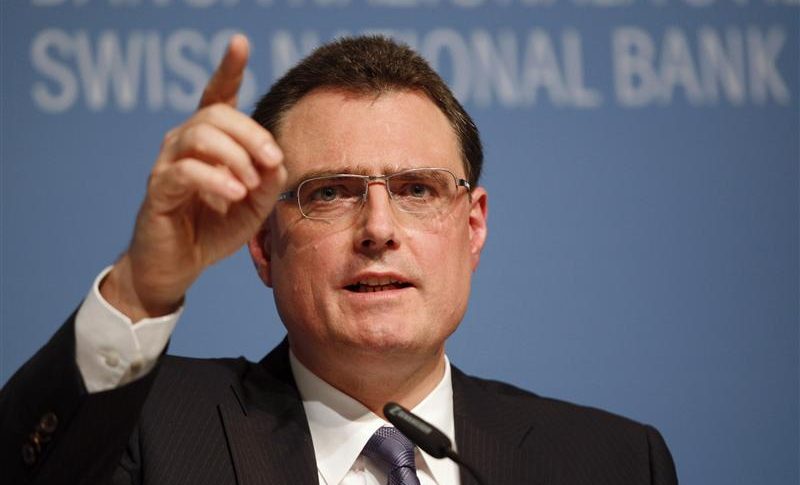 USD/CHF Turns Bullish As SNB's Jordan Warns on More Tightening to Come
USD/CHF has been bearish since early November, as the USD resumed the decline, while the Swiss National Bank intervened in the markets. Asa result, this pair dived around 8 cents, falling below the parity. The decline has continued as the USD has been slipping lower on the FED softening up on monetary tightening.
The economic data from the US has shown increased weakness in recent months, although employment remains decent, which will keep the US consumer upbeat. But the sentiment still remains bearish for this pair and the retrace higher yesterday after the 150 pip decline on Wednesday ended at the 50 SMA (yellow) on the H1 chart, which acted as resistance.
USD/CHF H1 Chart – The 50 SMA Has Turned into Resistance
The bearish trend has resumed again this year
Yesterday we also head the Swiss National Bank president Thomas Jordan in Davos press for further tightening. He said: We cannot exclude tightening further," he told Bloomberg. "We are roughly at 1% now, and inflation is still above 2%. So it's clear that some tightening is probably in the cards."
That's not a big surprise to the market with a 50 bps hike at the March 23 price at 68% and the remainder at 25 bps. That would bring rates to 1.50%. On inflation, he warned about worsening dynamics. "Inflation is much broader," he said. "It's everywhere in services, in rents etc. So we cannot avoid these second-round effects, but we have to make sure that they do not dominate at the end of the inflationary process."