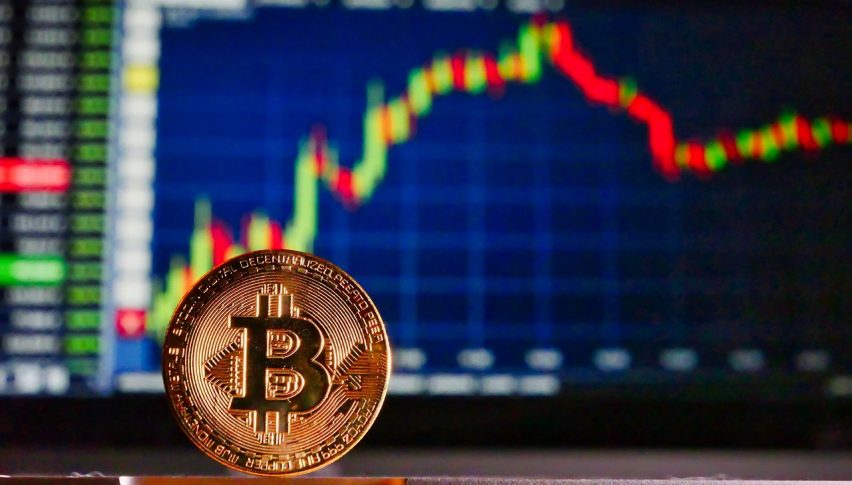 Bitcoin Testing MAs As Support On Stronger USD
Cryptocurrencies were displaying some decent buying pressure throughout January, as the sentiment was positive in broader markets, although the momentum was more convincing in the crypto market, as it held well during pullbacks in other risk assets.
The momentum continued until the middle of last week, with Bitcoin pushing above $24,000 by Thursday morning, following the 25 basis point rate hike by the FED, which was a slowdown from the previous rate hikes. Jerome Powell made some dovish comments, mentioning rate cuts toward the end of the year if inflation and the economy continue to slow.
Bitcoin Daily Chart – Can the 20 SMA Hold As Support?
Stochastic is almost oversold already 
That sent the USD lower and risk assets such as stock markets and cryptocurrencies higher, but the situation changed after the other two major central bank meetings. The Bank of England and the European Central Bank kept the pace by raising interest rates by 50 basis points (bps) but the respective currencies eventually started to reverse lower on Thursday. On Friday, the US employment and services reports were amazing, which meant that the FED might continue with rate hikes for a little longer.
So, the USD surged which halted the crypto party for the weekend. BTC/USD hit a low of $22.770 as this crypto coin had come off a second trip above the $24,000 level on Feb. 2, with buyers failing to sustain momentum amid macro market volatility.
Bitcoin H4 Chart – Sellers Testing the 100 SMA
The lows keep getting higher for BTC
On the H4 chart above, the 50 SMA (yellow) was acting as support during the uptrend last month, although it has been broken a couple of times as the pace slows. It might be time for a deeper retreat to $20,000, considering the strong momentum that lasted for a month. The price is trading at the 100 SMA (green) now, so if buyers want to remain in control they have to put up a fight here.