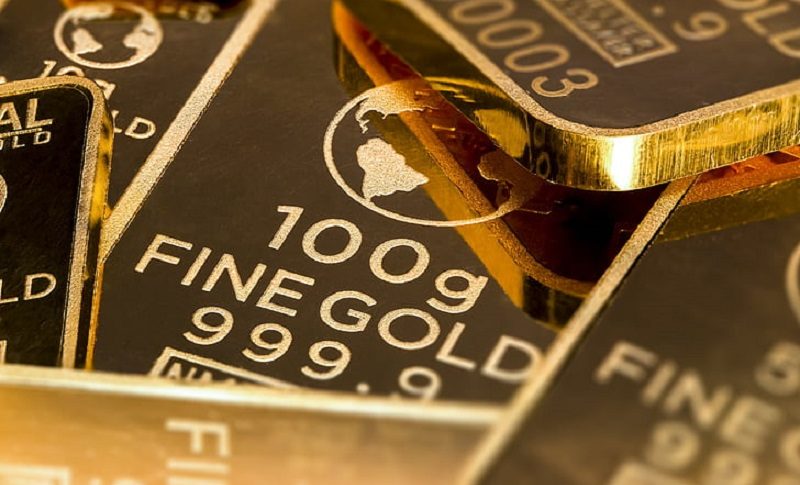 Gold Slips Below $1,830 As US Producer Inflation Jumps to 6% in January
The USD was retreating lower since October, as the US economy was slowing down, while the FED was turning less hawkish. But, the January data is showing a nice rebound in the economy, which has turned the USD bullish. We saw a decent improvement in US employment and ISN services earlier this month, which sent the USD 300 pips higher. But, the surge stalled as traders wanted more evidence.
The numbers are showing a bounce in economic activity, consumer inflation (PPI) is losing the pace of slowing down, while producer inflation (PPI) showed an increase last month, both on the monthly and the annualized numbers. So, this might be enough to crack the 2023 market paradigm.
The market has been bullish on the USD this week but traders have been holding on despite high CPI and US retail sales numbers in the previous days. But the decisive move might come after today's PPI figures which is an indicator of pipeline inflation and shows that there will be more pressure on sellers in the coming months, especially for the sellers of goods, to keep prices high. The headline PPI inflation rose to 6.0% year-on-year, from 5.2% previously and monthly PPI jumped by 0.7%, while core PPI which strips out food and energy increased by 0.5%.
Gold continues to remain bearish and after stalling for a couple of days, following the US CPI report earlier this week, the decline has resumed again. Moving averages are acting as resistance on the hourly chart, while we saw a new low today, as the price fell below %1,830. we closed the previous sell trade and opened another Gold sell signal during this weak retrace higher.
US January 2023 Producer Price Report   
January PPI YoY 6.0% vs 5.4% expected
December PPI YoY was 6.2%
PPI MoM +0.7% vs +0.4% expected (-0.4% prior)
Core PPI YoY ex. food and energy +5.4% vs 4.9% expected (5.5% prior)
Core PPI MoM ex. food and energy +0.5% m/m vs +0.3% expected (+0.1% prior)
This is a hot number and will add to the worries about sticky inflation. We hear from a few Fed officials today including hawks Mester and Bullard. It's their chance to shine.