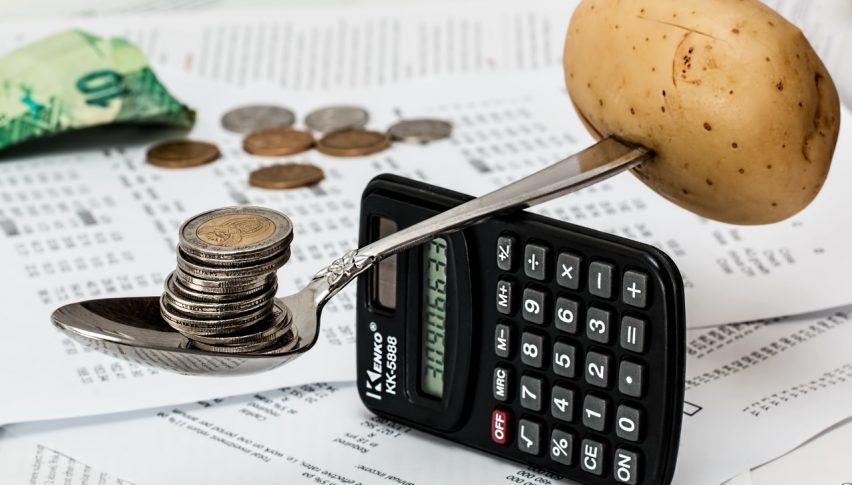 Forex Signals Brief for February 17: Evidence of A US Economic Rebound Mounts
Yesterday's Market Wrap
After the jump in ISM services and US employment earlier this month which reversed the USD after being bearish since October, this week traders focused on US retail sales, which posted a 3% in January. We saw another bullish leg in the USD on Wednesday after those great numbers, but traders still want more evidence that the US economy is picking up, and yesterday's producer inflation numbers added one more piece to the puzzle.
The PPI (producer price index) report showed that prices are increasing again for producers, whihc will translate into higher prices for final sellers and eventually, higher prices for consumer later on. Both the January and the annualized numbers increased, so there was no boubt about it, unlike int eh CPI report. The USD resumed the upside momentum and risk assets continued lower, with FED terminal top rate pointing above 5% now.
Today's Market Expectations
Today the economic calendar is light. It started with the German PPI producer inflation, which also showed an increase in january after the decline in December. The UK retail sales report for January was also released and it showed a slight decline last month, coming from a larger one in December. Later on, the FOMC member Bowman will hold a speech, wich will likely sound hawkish again.
Yesterday the USD made further progress after the PPI report, with the FED expected to turn more hawkish, although traders still look unconvinced. We remained long on the USD, openeing six trading signals, four of which closed in profit while the othjer two closed in loss.
 GOLD Falls Below $1,830
Gold continues to remain bearish and after stalling for a couple of days, following the US CPI report earlier this week, the decline has resumed again. Moving averages are acting as resistance on the hourly chart, while we saw a new low today, as the price fell below %1,830. We closed the previous long-term sell trade in profit, and opened another Gold sell signal during this weak retrace higher.
XAU/USD – 60 minute chart 
Booking Profit in NZD/USD 
NZD/USD has turned bearish for two weeks now, although traders are still not sure about a rebound in the US economy, so they have been waiting for more proof. This week's reports gave them further proof and this pair headed toward 0.62, triggering our sell signal here.
NZD/USD – 60 minute chart
Cryptocurrency Update
Cryptocurrencies retreated earlier this month, but now it seem like they have tuned even more bullish, even though risk sentiment remains negative and the USD is progressing hihger. The strong bullish run in Januar was a strong signal that the bearish period might be over, and now after this week's surge, cryptos are looking increasingly bullish.
BITCOIN Breaks $25,000
Bitcoin has turned bullish again after the bullish run in January which took BTC  above $24,000 stalled this month and we saw a retreat lower last week. We saw a retreat below the 200 SMA (purple) on the H4 chart, but buyers came back and the price surged above $24,000 yesterday.
BTC/USD – 60 minute chart
ETHEREUM Heading for $1,700
Ethereum was also showing buying pressure for most of January as the lows kept getting higher. But last week buyers gave up and sellers took over, pushing the price below $1,500. Although now buyers are back and the price is heading for $1,700.
ETH/USD – 60 minute chart 
USD/CHF is testing the previous support above 0.91 after the GDP report released earlier this morning from Switzerland
2 days ago