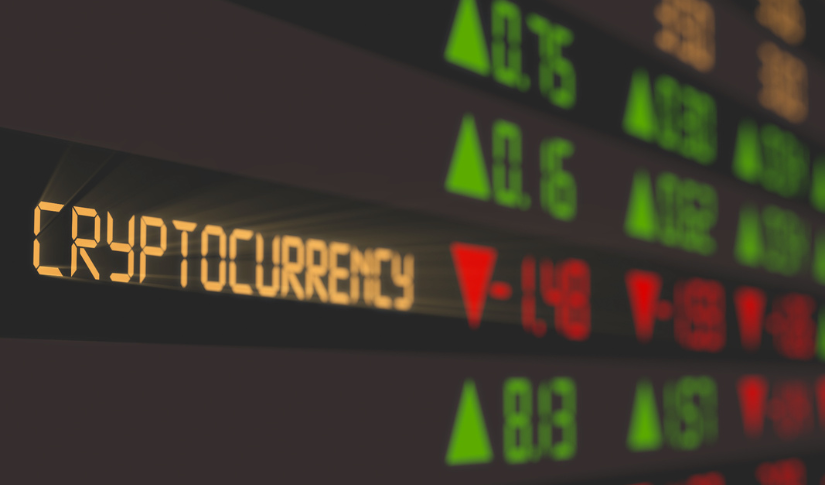 Keep Your Investments Safe With These Top Crypto Projects
Posted Tuesday, February 28, 2023 by
Sophia Cruz
• 3 min read
Investing in cryptocurrency is both fulfilling and challenging. Its power to change the way people invest and do business with one another is becoming different from others. Despite the highs and lows of the cryptocurrency market, investing in the right crypto coins will definitely give you an impressive ROI. 
In this article, let's talk about how these top three crypto projects will potentially drive growth in your portfolio. These coins have their own advantages and features that attract the attention of investors and traders. So whether you're an expert or a beginner in crypto, you might want to consider investing in these cryptos this year.
Keeping your sensitive information safe is the first thing you want when investing in crypto. Information such as personal data, credit reports, and even medical records needs secure storage.
Aptos is a decentralized platform that allows users to securely store, manage and exchange their personal and sensitive information by operating on a blockchain technology that uses encryption to ensure secured data for its users and authorized parties. The platform operates on a peer-to-peer network, wherein users can exchange sensitive information without going through a central authority. That way, the platform guarantees that the data will be secured and less susceptible to hacking and other malicious activities. 
This is why over the past few months, Aptos has been showing strong market potential in the charts. There's also a good chance that Aptos will have a good run in its price this year. As per the prediction, APT could end the trade for this year at $32.75 as the price of the stock could continue to decline. However, if APT were to take a bearish stance, its price may end at $11.72 by the end of the year. 
At this time of writing, APT is trading at $12.45 with a 24-hr trading volume of $371.1 million.
Polygon (MATIC)
As we all know, Polygon (MATIC) has been leading the charts recently. The leading scaling solution for Ethereum had a significant increase of more than 28% since the beginning of this year. Thanks to Polygon's aim to lower the high fees and solve the slow transactions on the Ethereum network.
Experts believe that Polygon is a great investment because it is a blockchain used by big companies such as Reddit and Starbucks. They even participated in one of Disney's programs last year. 
Although MATIC is not at the hype right now, it plays a serious role in future-proofing the scalability of blockchain networks. At this stage, the price of MATIC is trading over a crucial threshold and a move in any direction can be anticipated depending on its bounce from the region.
Nevertheless, MATIC is currently trading at $1.23 with a 24-hour trading volume of $533.08 million.
Dogetti (DETI)
Dogetti (DETI) is an Ethereum-based meme coin providing monetary freedom to those that are loyal to the household. Sounds like the mafia right? But it's just a meme coin really. And if you're looking for something enjoyable, Dogetti is the best place to start out.
Dogetti offers a 2% reflection protocol where holders are regularly rewarded as being members of the pack bringing the community closer together. It's also not just a regular currency but a full-fledged ecosystem. DogettiDAO is a decentralized autonomous organization that gives the community a voice while DogettiNFTs is a unique, collectible, and tradable NFT drop that makes this meme coin ready to take things to a different level. 
The Dogetti presale is currently on stage 1 of its presale and has already sold $4.6 billion as of this writing so now is your chance to buy this meme coin and get rewards and special offers.