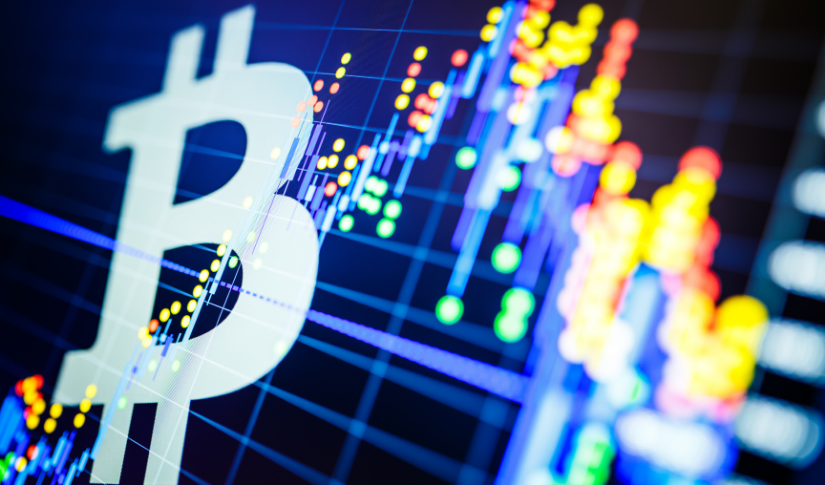 Bitcoin Facing the Next Challenge Above $27,000, As Cryptos Benefit From Uncertainty
It seems like the crypto winter is over, or will be over soon if Bitcoin takes out the last obstacle, which would put it in a strong bullish position. Bitcoin was making lower highs since November 2021 when the crypto winter started and moving averages were acting as resistance, particularly the 20 SMA (gray) and the 200 SMA (purple). But, since November Bitcoin stopped making lower lows and in early January we saw a bullish reversal.
The 20 SMA was broken without much resistance, but the 50 SMA stopped the bullish momentum for a while, rejecting the price in late February. But the 20 SMA (gray) held as support on the weekly chart below and this week we saw a really strong bounce, which took the price to $26,950.
Bitcoin Weekly Chart – Can Buyers Overcome the 200 SMA?
BTC bounced off the 20 SMA    
On Sunday, Bitcoin's price surged higher and continued to almost $26.5K by Tuesday, but eventually retreated lower below $24,000 by Wednesday, as BTC saw a back-and-forth battle around the $25,000 mark. The fear surrounding Credit Suisse's banking problems led to a sell-off in risk assets and a rise in safe havens such as Gold and JPY, which may have contributed to Bitcoin's instability.
From a technical standpoint, if Bitcoin moves above the 200 weekly SMA, it would confirm the return to the long-term bullish trend. However, if the cryptocurrency can consolidate above $25K, that would still be a strong bullish signal. With all the uncertainty currently, Bitcoin's ability to stay above $25K suggests that buyers are in control and it may be a good investment opportunity, especially given the growing distrust of traditional banking systems among larger investors. We are already long on Bitcoin with a buy BTC signal which we opened this week.
In other news, the CME Group has launched "event-based contracts" for bitcoin futures, providing traders with a cheaper way to bet on BTC. Meanwhile, Meta has discontinued support for non-exchangeable tokens (NFT) on Facebook and Instagram, and Digital Currency Group (DCG) has reported that big banks are not necessarily refusing to work with cryptocurrency companies, though they may impose some restrictions.