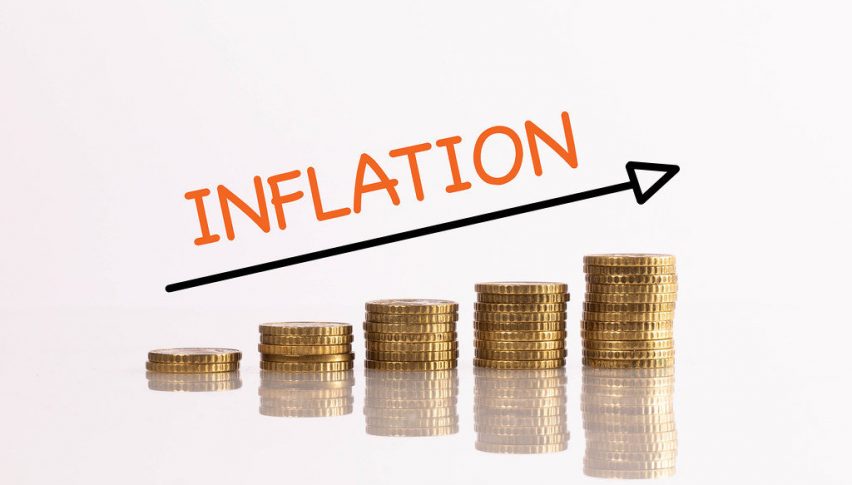 Main Events for the Week Ahead, AUD and Euro Looking at CPI March Inflation
This week's economic calendar is less busy, with a few releases that could impact the markets, but unlikely to change the overall sentiment, unless there are further developments in the banking crisis. On Wednesday, the CPI inflation report from Australia is expected to show a further slowdown from February's 7.4%, which should push AUD/USD down, since this pair has shown weakness while other major currencies have been making decent gains against the USD.
China's Manufacturing and non-Manufacturing PMI reports are also due this week and are expected to show a slowdown, which might weight further on risk assets. That will be followed by the Eurozone CPI inflation report, which is expected to show a slowdown to0 7.1% from 8.5% in February, but core inflation is expected to tick higher from 5.6% to 5.7%. Additionally, the Canadian GDP report will be released on Friday which is expected to show a decent bounce by 0.4% after a 0.1% contraction in December.
Monday: German Ifo Survey (March)
Tuesday: US Advanced Goods Trade Balance (Feb), US Richmond Fed (March).
Wednesday: Australian CPI (February).
Thursday: German Prelim CPI (March), US GDP (Q4) & PCE Prices (Q4).
Friday: Japanese Tokyo CPI (February), Chinese Official PMIs (February),  EZ Flash CPI (March), US PCE (February), Canada

GDP

(January)
Australian CPI:
The Consumer Price Index (CPI) is predicted to have slightly cooled to 7.2% from January's 7.4%, with a forecast range between 6.7-7.7%. However, desks have warned that the metric is volatile, as last month's release showed a surprise 3.6% decline in clothing and footwear prices. Analysts at Westpac have noted that the February survey will incorporate quarterly data for various sectors, including restaurants, household services, motor vehicle services, urban transport fares, communication, and insurance. Westpac's 7.4% annual forecast is based on a 0.8% increase for the month.