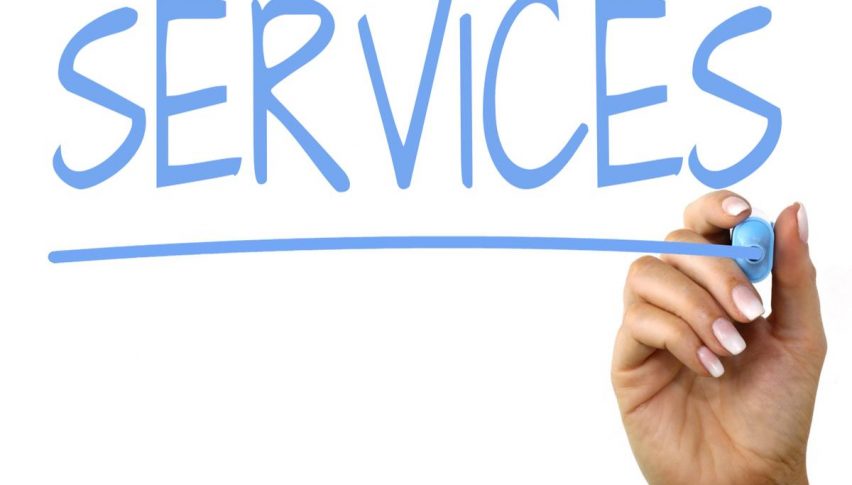 USD Down Despite Promising Sings in ISM Services for April
The USD has been bearish for months as the FED prepares to stop rate hikes after today's 25-bps hike. Although we saw an attempt to make a comeback earlier this week, after a jump in ISM manufacturing prices, but the decline resumed again yesterday as regional banking fears came back, with certain bank shares falling by 30%.
Today the FED is expected to deliver another interest rate hike, although markets are expecting a dovish hike this time. It is supposed to be the last one, while Jerome Powell should signal rate cuts later this year. The ISM services report did show some positive signs, but that wasn't enough to change the bearish sentiment in the markets toward the USD.
ISM Services Report for April 2023
ISM April services index 51.9 points vs 51.8 expected
March ISM services were 51.2 points
Employment index 50.8 points versus 51.3 prior
New orders index 56.1 points versus 52.2 expected
Prices paid index 59.6 points versus 59.5 prior
New export orders 60.9 points versus 43.7 last month
Imports 51.3 points versus 43.6 last month
Backlog of orders 49.7 points versus 48.5 last month
Inventories 47.2 points versus 52.8 last month
Supplier deliveries 48.6 points versus 45.8 last month
Inventory sentiment 48.9 points versus 57.9 last month
There's a big jump in import and export orders in this report along with new orders but the overall message is modest, and certainly softer than the PMI from S&P Global.
Comments in the report:
"Lead times are improving. Suppliers are struggling with how to position themselves with pricing; those keeping prices higher despite a drop in input costs are at risk of losing their business to those that are willing to adjust prices in line with lower input costs." [Accommodation & Food Services]
"High mortgage rates continue to weigh on new residential construction. With demand down, material suppliers are curtailing production to maintain pricing levels. Labor continues to be constrained, but some negotiation room is developing as the slowdown drags on." [Construction]
"At the beginning of the second quarter, business conditions are steady, and we're preparing for planned expansion in the third quarter. Watching the economy and overall market forecasts and trends." [Finance & Insurance]
"We continue to see strong patient volumes and revenue performance, though inflationary pressures and labor shortages still persist. Supply chain performance is improving, but there are still some major medical/surgical equipment suppliers who seem to be stuck in a perpetual back-ordered state with forecasted 'get well' dates well into May. Overall, we expect to see gradual improvement in the next quarter." [Health Care & Social Assistance]
"Inflation concerns has our company maintaining a cautious approach to the future." [Management of Companies & Support Services]
"We are well on track to still see significant growth in production through calendar year 2023, as well as 2024 and 2025. We are seeing significant increases in order backlogs and inventory on hand to support the increased production, as well as several attempts to increase employment levels needed to support (forecasted) production increases." [Professional, Scientific & Technical Services]
"Lead times on construction equipment and steel are still long, especially for HVAC (heating, ventilation and air conditioning) equipment and generators." [Public Administration]
"Retail environment is lower year over year, but trends are stable year to date. Inventory levels are coming more in line to match the new lower demand trends." [Retail Trade]
"Material prices continue to decline — except for energy and chemicals — but are still above pre-pandemic levels. inflation and recession uncertainties still weigh on decisions." [Utilities]
"Prices are coming down, but the decreases are small and not materially close to 2019 pricing. Labor in general is still and issue." [Transportation & Warehousing]
"Business activity remains relatively flat compared to last month. Inventories are much more balanced versus demand, and supply chains are near full recovery. Optimistic about demand and business activity in later spring and summer months." [Wholesale Trade]
The FED kept interest rates on hold yesterday, but the USD rallied on more hikes to come and higher-for-longer policy
4 months ago
The FED is expected to hold interest rates unchanged at 5.25% today, but the rhetoric will be more important
4 months ago