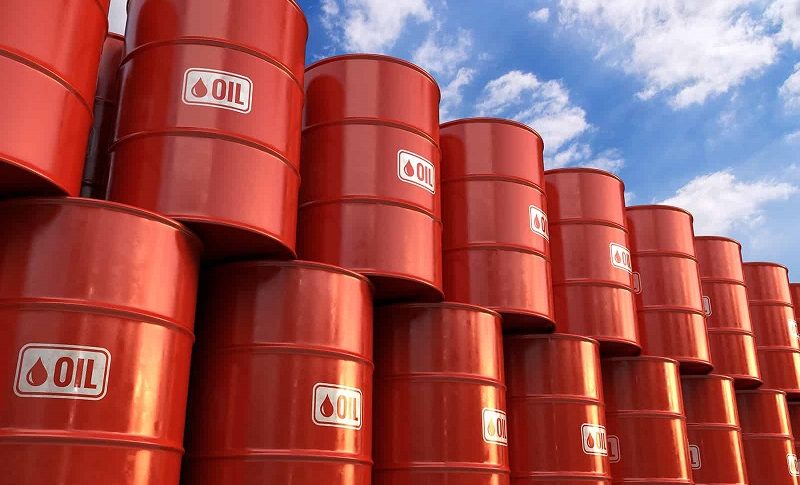 Crude Oil Undecided Due to Lower Inventories and Negative Sentiment
Crude Oil has been moving higher since it crashed to $63.70 early this month when the banking crisis resurfaced. The lows have been getting higher and yesterday it  increased by $1.43 during most of the day, reaching $74.34 per barrel. Similarly, the price of Brent crude for July delivery rose by $1.52, reaching $78.36 per barrel.
The major drawdown in US EIA crude inventories helped price initially, but then we saw a reversal as the sentiment deteriorated and risk assets tumbled lower. The Energy Information Administration's estimation that inventories in the country had decreased by 12.5 million barrels for last week.
The previous day, the American Petroleum Institute had reported a surprising increase or decrease of 6.7 million barrels in U.S. crude Oil inventories, which caught traders off guard and led to increased oil buying, subsequently driving up prices.
One week earlier, the EIA had estimated a build-up of 5 million barrels in crude oil inventories, but this failed to impact prices as concerns over a potential U.S. debt default had already been weighing them down. According to the EIA, U.S. crude Oil inventories currently stand at 455.2 million barrels, which is 3% below the five-year seasonal average.
EIA Crude Oil Inventories
Crude oil -12.456M draw versus expectations of 0.775M build
distillates draw of -0.562M vs expected build of 0.385M build
gasoline draw of -2.053M vs expected drop -1.051M draw
weekly crude oil imports -1.249M versus -0.127 million last month
weekly refinery utilization -0.3% versus expected 0.6%. Last week 1.0%
The drawdown is much larger than expectations and even larger than the private data last night.
API Private Crude Oil Inventories
Oil prices have received a boost due to warnings from Saudi Arabia, coupled with a significant drawdown in U.S. inventories this week. However, the market is facing challenges in making substantial progress as a considerable portion of market participants are hesitant to make purchases amid concerns about a potential global recession. This cautious sentiment limited the upward momentum in crude Oil prices. We saw a reversal toward the end of the day below the 200 SMA.