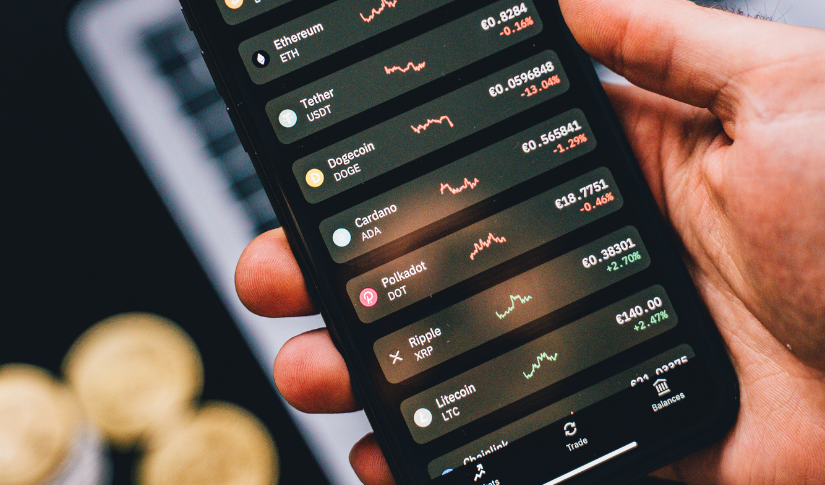 It's Crypto High Season: Watch Out For These Top Cryptocurrencies This July
Posted Wednesday, July 5, 2023 by
Sophia Cruz
• 2 min read
The cryptocurrency market can't still get over the significant crash in early June. Bitcoin dropped over 5% of the way from over $27,000 to under $25,000 and along with this are many altcoins collapsing at the same time and in some cases, suffered a loss of 30% to 40%. 
The good thing is, over the past few weeks, BTC has gained a significant increase of over 20% and brought the BTC price to the $30,000 level. And as we move towards the second half of the year, you must be wondering what other cryptocurrency you'll put your money into. Let's take a look at these three cryptocurrencies you should watch out for this month. 
Solana (SOL)
Solana (SOL) is now rallying at roughly 50% after hitting as low as $15 in mid-June. Its recovery is building momentum after news of a $1 billion investment that's currently spreading throughout the community.
Solana's founder recently stated that $1 billion would be reinvested into the project, which could bring a huge boost for future developments. In addition, Solana will now have the opportunity to thrive in the Indonesian crypto market after regulators announced that Solana would be available to investors. 
Currently, Solana's uptrend momentum is strong as bull bars edge along the upper BB suggesting participation and strength from optimistic buyers. Despite the hardships last month along with the announcement of Cardinal protocol about its upcoming shutdown, Solana remains powered up.
SOL price today is at $19.12 and if prices are above $16, traders can look to buy in long on dips targeting $22, the first resistance level. If bulls push further, SOL can float higher to $25.
Stellar (XLM)
As many cryptocurrencies are on a bullish tear recently, we can tell that some assets solving the same significantly outpacing each other within their own ecosystems. However, with Stellar (XLM), it has outstripped its closest viral XRP, in terms of price increase over the past week.
Stellar is a peer-to-peer decentralized network created to connect the world's financial systems and ensure a protocol for payment providers and financial institutions. Lately, the blockchain skilled a major surge in value reaching a 70-day excessive. This uptrend may be attributed to a wide range of elements including Stellar's collaboration with Coinbase.
For the past 24 hours, XLM was trading at a price of $0.1074, a 6.7% growth. However, with the volatility of the market, it is not uncommon to find a shift in the balance in the dominance of one coin over another. 
Moreover, the Stellar blockchain has been focusing on improving the functionality of its outfit with one of its latest efforts on the Protocol 20 upgrade. This upgrade will greatly impact the transaction submissions on the protocol to reduce ambiguity and confusion about when transactions are accepted on the network. 
Litecoin (LTC)
Litecoin is a cryptocurrency that was designed to provide a faster, more secure, and low-cost payment by leveraging the unique properties of blockchain technology. 
Recently, its community has skilled a considerable surge in on-chain buying and selling quantity, especially in whale transactions, and in keeping with the on-chain analytics platform Santiment. In fact, the number of transactions on the Litecoin community has reached a two-year excessive which means a major enhancement in market exercise.
Litecoin (LTC) currently holds a market capitalization of around $6.9 billion. Over the past year, the worth of LTC has rallied by around 50% showing its potential as a funding choice. At this time of writing, LTC price today is at $104.94 a bit down in the last 24 hours. Its daily RSI is currently above the 70 overbought levels suggesting that bulls may take a little breather before striking up again.