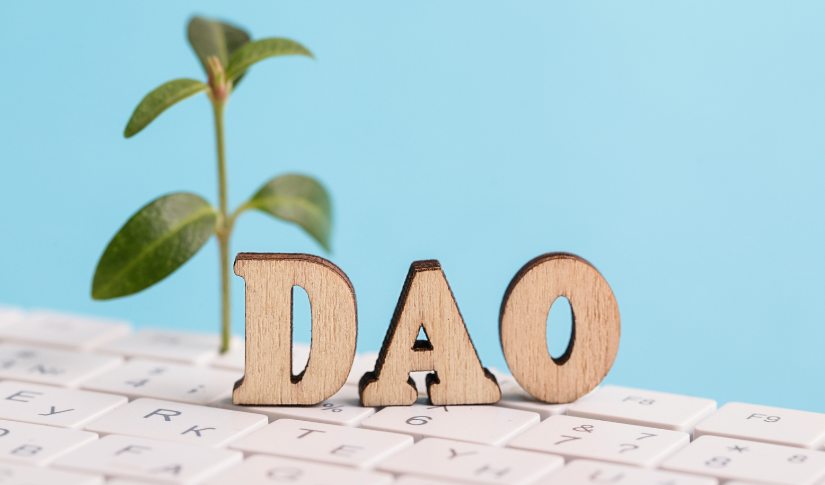 Top Three DAO Projects To Boost The Crypto World This Month
Posted Wednesday, September 6, 2023 by
Sophia Cruz
• 2 min read
With centralized organizations, the chances of corruption, inefficiency, and high costs increase. As a solution, the concept of DAO was introduced to the crypto space. 
A Decentralized Autonomous Organization (DAO) is an emerging form of legal structure that has no central governing body and whose members share a common aim to act in the best interest of the entity. These organizations are not controlled by a centralized authority and instead are governed by their community members. It works on the basis of smart contracts, making transactions safer and faster.
The public interest in DAO tokens has grown significantly with more investors in DAO projects. That's why in this article, we'll show the best three DAO projects to watch out for this month.
MakerDAO (MKR)
MakerDAO is a decentralized organization built on the Ethereum network to allow the lending and borrowing of cryptocurrencies without the need for a middleman. It consists of a smart contract service that manages the transactions as well as its two currencies DAI and MKR to regulate the value of loans. 
In recent news, MakerDAO co-founder Rune Christensen has proposed to use the Solana codebase for the project's planned native blockchain known as "NewChain" despite its long association with Ethereum.
This is due to Solana's code being highly optimized for the purpose of operating a singular, highly efficient blockchain. In addition, the co-founder added that Solana's technical quality aligns well with its aim of NewChain, resolving the existing technical debts within MakerDAO.
Meanwhile, MKR is trading at $1,130.3 with a 24-hour trading volume of $128.39 million.
Uniswap (UNI)
Following a massive court victory in the past week, Uniswap has been overflowing with optimism. Its landmark verdict was applauded as it provided immunity to DeFi developers from actions on their platforms that were beyond their control.
Uniswap now sets its next plan of action in motion to increase its user base. It also recently made an update on the timelines of the much-awaited Uniswap V4.
UNI now holds a market cap of $2.50 billion with the current price of $4.34. It is one of the most popular exchanges on the decentralized protocol allowing users to trade crypto assets without any intermediators.
Certainly, it has come a long way and has taken its stand as the leading exchange platform in the DeFi sector. So it's safe to say that UNI is one of the best cryptos to buy now ahead of the Uniswap V4 release.
Lido Finance (LDO)
Launched in December 2020, Lido Finance has become popular significantly. This platform allows users to stake digital assets on various Proof-of-Stake networks along with maintaining liquidity through stTokens. 
Lido Finance now accounts for about a third of all taken Ethereum (ETH) which is making some community members worry. They claim the increasing clout of Lido and that it's undercutting the decentralized character of Ethereum as a whole.
But the good thing is, that Lido's market cap continues to increase despite the growing competition in the liquid staking derivatives space. Lido DAO's price today is at $1.55 (+0.67%) with a 24-hour trading volume of $30.9 million having a total market cap of $1.37 billion.