Crypto Guide: A Complete Guide to Day Trading Bitcoin in 2019
You want to start trading bitcoin but you don't know how? Whether you want to invest in Bitcoin by buying Bitcoin, or you are just interested in day trading by buying and selling Bitcoin in a short period of time, you will learn everything you need to know to finally start trading this cryptocurrency.
Fiat Gateway
First and foremost you need to transfer your fiat money to an exchange account. There are many different exchanges to do so, but the most convenient and easiest way to buy Bitcoin is by going to Coinbase and directly buying it with credit cards. If you are willing to put in the extra hours to figure out how to send your fiat to an exchange, you will not only save a lot of fees but you will also have far more trading opportunities which come with opening accounts on proper exchanges.
The Safest Exchanges
The best cryptocurrency exchanges are those which are the safest ones to use and store your money and cryptocurrencies in. Also, very important criteria are how many coins you can actually trade , how much fees it costs to trade on the exchange, how much you can withdraw and deposit, how long it takes to get verified, and how promptly the support answers your requests. I've collected a list of the best exchanges to use, especially if you have a European or US bank account.
The best and most convenient exchange to use if you want to link your bank account to directly withdraw fiat to your exchange account is KRAKEN. It only takes a few days to open up an account, verify it and to link your bank account. The steps are very easy and once it is done, you can directly buy Bitcoin. Once you have bought Bitcoin, it is a good idea to transfer the Bitcoin to a secure ledger wallet, for which only you possess the private key.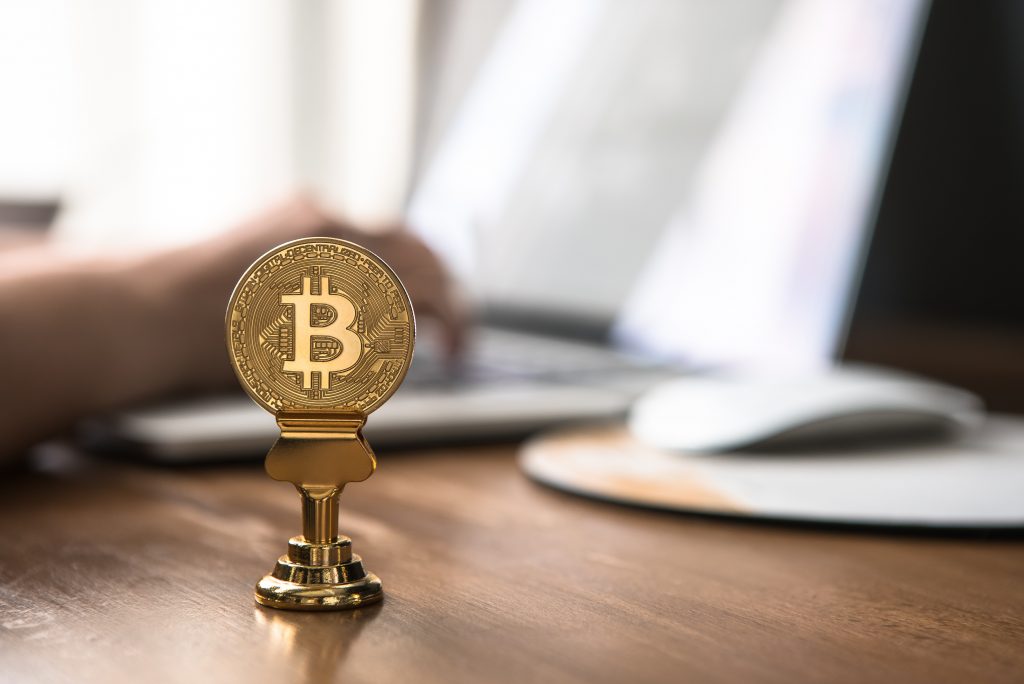 Bitcoin (BTC) day trading guide
Securely Storing Bitcoin

For each cryptocurrency, you can create a digital wallet which is only accessible with a private key. Once correctly set up, nobody will ever have your private key beside you. This makes it literally impossible to get your cryptocurrencies stolen because no one but you possesses the private key which gives access to the wallet. On the other hand, if you have lost the private key, there is nobody who can help you regain access to your wallet. This means you have to be very careful about your private key. The best idea is to write it down in a perfect and steady script, which you then store in a safe place.
Another, more convenient but also more expensive way is to buy a TREZOR or LEDGER NANO S. Both give you access to a wallet whose private key is not possessed by anyone but you, however, you don't need your private key all the time. All you need is to follow the instructions given by the Trezor and Ledger instruction sheets.
The Best Exchanges To Trade Bitcoin
With that out of the way, we can finally continue with the guide to buy and trade Bitcoin. The best exchange for Bitcoin trading is definitely Binance, since it has numerous trading pairs and is known to be very reliable and safe. So, you could go ahead and send your Bitcoin to your Bitcoin wallet in your Binance account, once you have set up such an account.

There are various other cryptocurrency exchanges, for which security, however, remains questionable, such as Kucoin, Bibox, Huobi, OkEX, BitMex, Upbit, Hitbtc, Bitfinex and several others.

Margin Trading
If you want to start margin trading (opening short and long positions with borrowed money) your best choice is BitMex and Bitfinex. Both have their benefits and disadvantages. Bitfinex, on the one hand, shows your profit and loss in real-time, which makes it very convenient to day trade Bitcoin on it. Bitmex, on the other hand, is not accused of being in financial difficulties, which significantly threatens your funds on Bitfinex.
It is advised to stay away from both exchanges if you do not know exactly what to do. Please beware the fact that margin trading can cause immense losses.
Useful Crypto Tools
If you want to stay updated about the recent price movements of the total cryptocurrency market in the blink of an eye, you must definitely add Coinmarketcap to your repertoire. It enables you to search for every cryptocurrency, check its market cap, its volume and on which exchanges it is traded. You can also use it to verify the websites of such projects or to check the URL of the exchanges.
The last thing you want to do is to open up false URLs of such exchanges, which can result in your funds being stolen.
Another very useful tool to look at is the Coinmarketcal, which collects all upcoming events in the cryptocurrency and blockchain world. This can be very useful in a bull market, where many people trade solely on "buy the rumors, sell the news".
Useful Crypto News Sites
If you are more serious about Bitcoin and cryptocurrencies, you might update yourself daily with the latest news regarding Bitcoin and other cryptocurrencies on major cryptocurrency websites like CoinDesk, CoinTelegraph or Cryptonews. This can help you with your Bitcoin trading decisions, as negative or positive headlines might affect the price movements of Bitcoin and the cryptocurrency market.
Technical Analysis
If you are interested in professional day trading of Bitcoin, you should definitely consider to check out Tradingview, as it gives you the ability to do technical analysis on all kind of charts with all kinds of indicators. Although it costs a monthly fee, it is definitely worth the money if you are serious about trading Bitcoin.  
Telegram & Facebook Groups
Telegram has become popular through cryptocurrencies. You can find plenty of useful groups in Telegram and Facebook. The cryptocurrency community mostly uses those two platforms to connect and debate with each other. In addition, you will find every project having their own telegram group or channel for you to directly contact the developer of the project or just to keep updated about the latest news of your favorite project.


How To Day Trade Bitcoin
Of course, this heavily depends on your trading style. One thing is for sure: day trading Bitcoin doesn't necessarily differ significantly from trading other assets or securities. Most Bitcoin traders rely on EMAs, Fibonacci, RSI and MACD, support and resistance levels as well as candlestick analysis and volume. In fact, I would highly suggest you to use the Fibonacci tool, the 200 and 50 EMA as well as to learn bullish and bearish divergences in the RSI and MACD. Although those are all very useful helpful indicators, you need to always keep an eye on the price and volume. For many experienced traders, price action and volume matter the most by far to assume up or downtrends.

Thus, you should learn candlestick analysis as well as read the level 2 order book.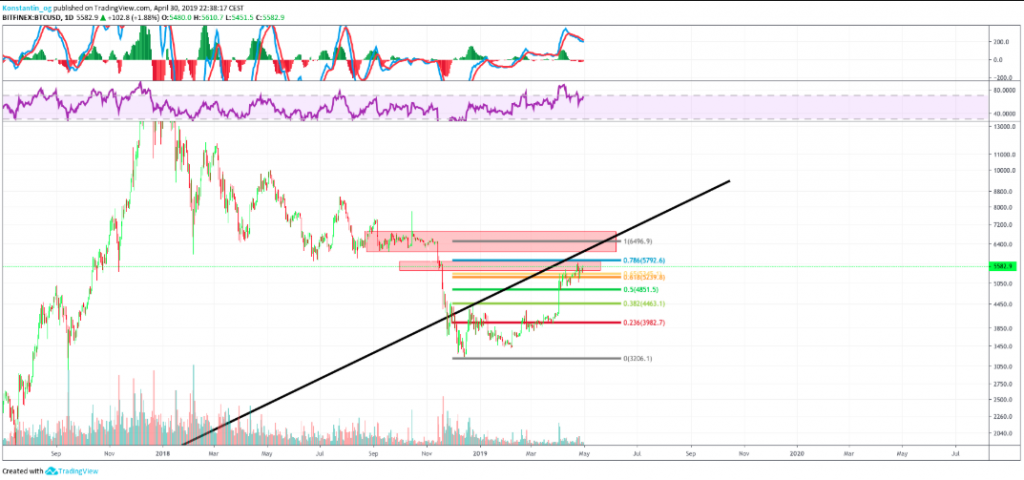 Conclusion
Trading Bitcoin can be very profitable, but there is definitely a barrier to entry. You should definitely be extremely cautious about false URLs, the security of your wallets and which coins and exchanges you decide to buy and use. If you are interested in what the difference between Bitcoin and Bitcoin Cash is, you should definitely consider reading this article.