So, that's what sent JPY 250 pips up
We woke up this morning at the start of the European/London session to find the JPY about 250 pips up against most currencies. USD/JPY had declined to 104 from 106.50 where we left it yesterday. We were wondering what had happened because there was no significant economic data release from Japan. With the BOJ (Bank of Japan) meeting and the promised 20-30 trillion Yen economic stimulus package coming up on Friday you couldn´t help but wonder what was going on.
Well, we had missed a crucial piece of information which was released in the early hours of the morning when we European forex traders are warm and cosy in the bed. Apparently, there were rumours and I´m not sure how true they are, that the Japanese government and BOJ stimulus was going to be around 6 trillion Yen. That´s a lot smaller than the 20-30 trillion that was promised. The market got disappointed and here we are now more than 200 pips down. Can anyone trust these central bankers, ever?
USD/JPY has been on a strong bullish trend which picked up pace after the FED meeting, although yesterday we saw a retreat
4 months ago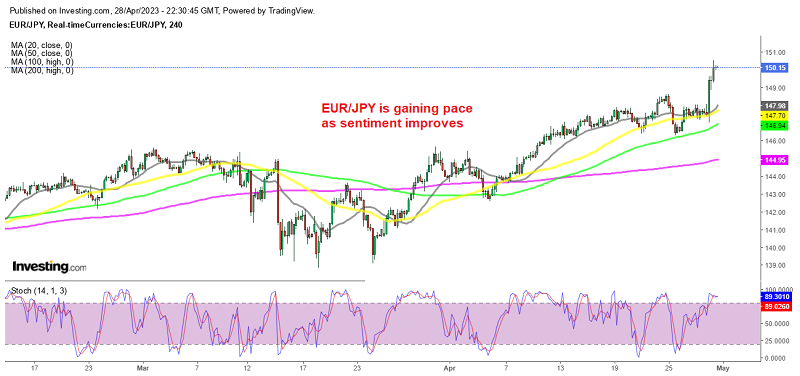 5 months ago