Kuroda Trying to Sneak by Without Being Noticed
That sneaky BOJ (Bank of Japan) head, Kuroda, has slipped past us and we didn´t even notice him. In our defence, he was up quite early. Those Japanese people, they are such early birds, aren´t they? 
The Market´s expectations were damn high when the BOJ closed the doors for their last week´s meeting, but it wasn´t our fault. The BOJ members build up the expectations with their promising comments for about three months. Afterwards, they went and busted the bubble when they came to a conclusion post meeting to do nothing. 
Now Kuroda is attempting to fight the Yen bulls again. He´s trying to scare them off, but we heard the same comments we heard before last week´s meeting. 
– BOJ could deepen the negative rates and lower the long term interest rate target.
– Large scale monetary easing will be in place until inflation moves above 2% (in 5 decades, maybe?).
– BOJ will pursue innovation relentlessly (run out of ides already, Mr. Kuroda?).
– The base of the monetary policy can be expanded with more assets and the expansion can accelerate if the BOJ feels like it.
– There´s no limit to monetary policy (what else can you buy after purchasing the whole world?).
He was trying to weaken the Yen and convince the forex market that the BOJ is still in control. The market doesn´t agree though; USD/JPY has been sliding all morning today after Kuroda and the price is threatening the 100 support level.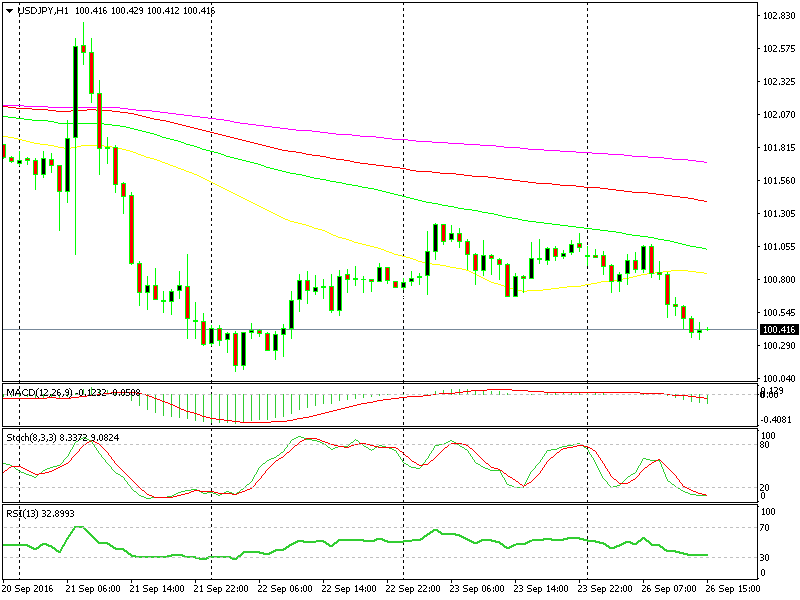 Will this forex pair reach 100 today? 
As you can see, the Yen doesn´t care about Kuroda´s threats. The downtrend in USD/JPY resumed right after he left the room. It´s like that boy who kept crying wolf. No one believed him when the wolf really attacked.