USD/JPY – The Charts Are In Our Favour
Last Friday we opened a buy forex signal in USD/JPY at 111.40. The bigger trend, which started in early January, is down. However, last week the price stalled above 110 and since then it has only pushed higher. We can confidently say that the current short term trend is up, hence our buy short term forex signal here.
You can´t argue about the strength of the 100 SMA (green) 
It gave us shivers last night when the price briefly pierced the 100 SMA on the H1 forex chart, but the 50 SMA on the H4 chart came to rescue.
That makes it two moving averages covering our backs on two different timeframe charts. Besides that, both these charts are also pointing upwards.
The hourly chart is not overbought but it has turned up nicely in the last hour or so. I suppose the 100 SMA scared the sellers and last hour´s candlestick closed as a pin. What does a pin mean? A reversal, which is what is currently happening here.
We can say the same about the H4 chart; it has turned up now and the stochastic indicator is oversold. This timeframe chart is strongly pointing up and the chances are that our signal here will soon hit TP.
Besides the 50 SMA, we also have stochastic on our side on the H4 chart
It got close to the TP target this morning, but it turned back down, so let´s hope it doesn´t do the same now. Regardless, we have to take out the 50 and 100 SMAs on the H1 chart before continuing higher up. 
AUD/USD has made a strong bearish reversal despite increasing inflation in Australia, but sellers are facing the 50 daily SMA now
11 hours ago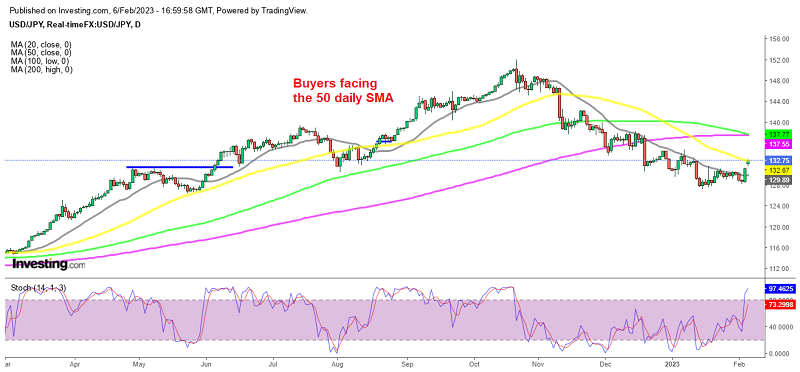 13 hours ago