Support & Resistance Levels For EUR/CHF
Support & Resistance Levels For EUR/CHF
EUR/CHF technical analysis
Support Levels
Resistance levels
Today has been quiet during both the Asian and European trading sessions. This is especially apparent when compared to the last few sessions of last week. The economic calendar is pretty light as well, with FED Dudley's speech being the most important forex event.
Most forex majors have been treading water in tight ranges, but EUR/CHF is making a run for it. The action is coming from the side of the Swissy, because the Euro has frozen.
It doesn´t look like a run for safety though because the Yen is not getting any attention. Whatever the reason, let´s have a look at the support & resistance levels for EUR/CHF.
EUR/CHF
Resistance                                                                   Support
1 – 1.0880 (Mild – 50 SMA on H1 chart)                 1 – 1.0860 (Strong – 200 SMA on daily chart)
2 – 1.0900-10 (Strong – The high last week)        2 – 1.0835 (Mild – The low in the last 2 weeks)
3 – 1.0940 (Previous resistance)                              3 – 1.0790-1.08 (Strong – m 100 SMA on daily chart)
4 – 1.0980-1.10 (Strong – long term resistance)   4 – 1.0750 (Mild)            
These are the closest support and resistance levels for EUR/CHF. At the moment the price is moving in the right direction to support our sell forex signal here.
We do need to break the 200 SMA on the daily chart so our signal can progress further and reach take profit. But, as we mentioned above, that´s a pretty strong support level, so let´s see how it goes.
If the sellers don´t push below that moving average soon, we might even be forced to close our EUR/CHF signal manually and look for another entry level higher.
New Instruments In Our Forex Signals Service
We've recently incorporated some exciting new financial instruments into our trading signals service -gold and crude oil We will add more instruments soon, such as CryptoCurrencies, so keep an eye out for analysis on these new instruments.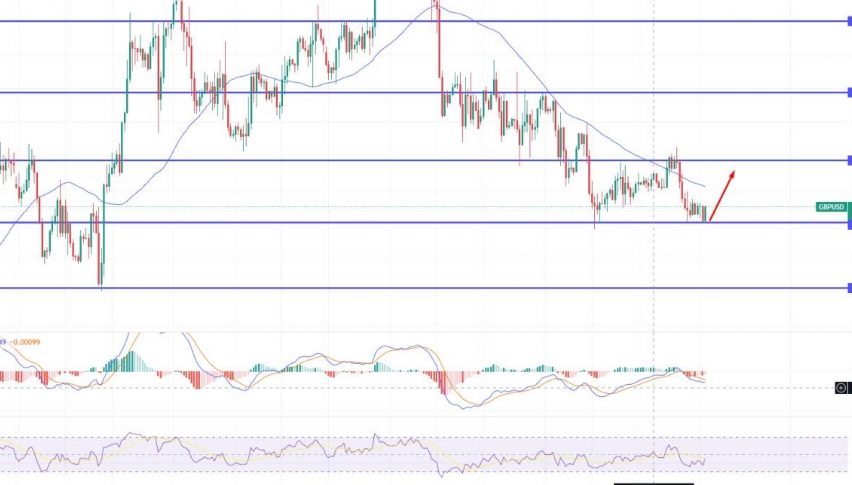 5 months ago