GBP/USD Heading for the 200 SMA. Get Ready to Sell?
We have been following GBP closely lately because it has behaved very strange. In the last few days though, it has headed towards an important level, so let's have another look at it.      
The political uncertainties that come for Brexit are only increasing as the Brexit deadline approaches while both parties (UK and the EU) haven't started negotiations yet, and from their rhetoric, we can see that they're pretty far away from each other.
The economy on the other hand, is decelerating, too, apart from the manufacturing numbers today, yet the pound has shown resilience as it has survived many attempts to send it lower.
This leg of the uptrend started two weeks ago after the price formed a doji. 
GBP/USD dived below 1.28 for a short period of time about two weeks ago, but it resurfaced again. This week it has gained around 250 pips. We are headed towards the 200 SMA on the daily forex chart, although we're still 100 pips away.
The daily chart is overbought with stochastic, and the RSI is already overbought. However, with the momentum being up and considering the USD weakness, we can get up there without much hassle on the way.
If we do, I will be looking to open a long term sell forex signal at the 200 SMA (purple). That moving average has been providing solid resistance previously, and it will likely do the same, although I'll be watching the price action closely when we get up there to see for reversal signs.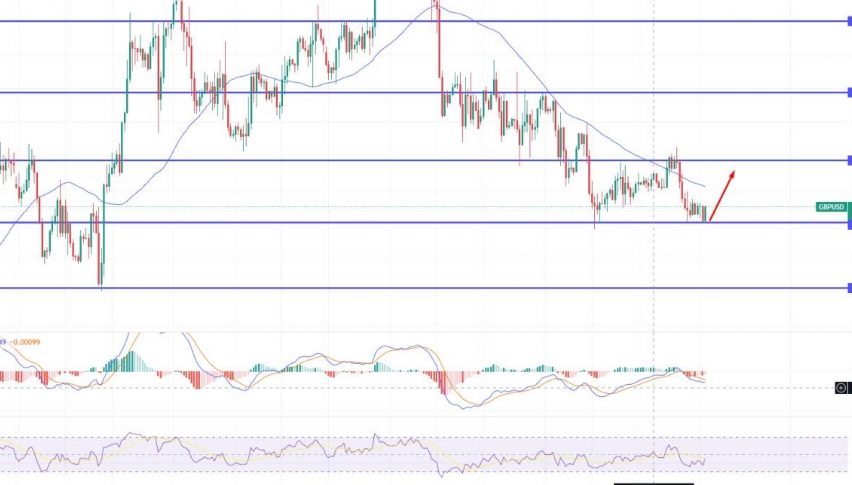 5 months ago