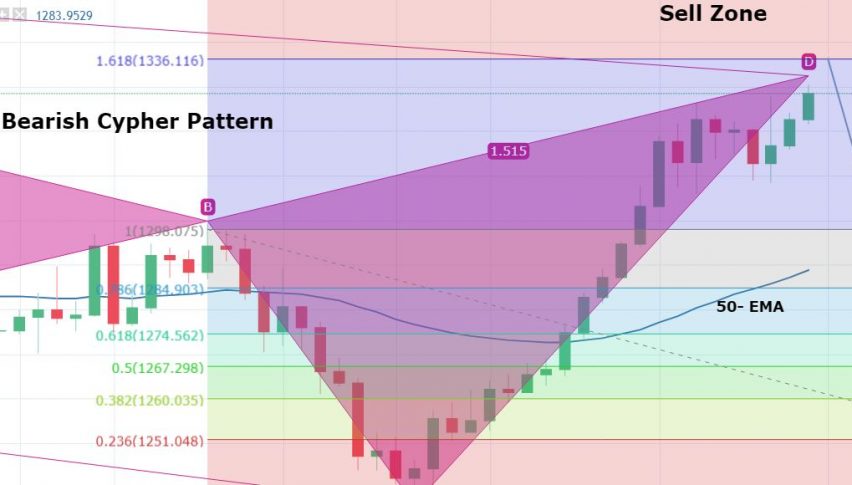 Jan 12 – Weaker Dollar, Bullish Gold – US Inflation Ready To Rock & Roll
Posted Friday, January 12, 2018 by
Arslan Butt
• 2 min read
The market is fully fundamentals driven, causing some unexpected fluctuations in the market. Team FX Leaders managed to get some good trades and got knocked out in red as well. The ECB (European Central Bank) exhibited hawkishness in its monetary policy meeting accounts, driving massive uptrends in the Euro. The greenback plunged in response as the Euro has more than  57.6% weightage in the calculation of Dollar Index. That was a real quick review of global events, now let's take a look at top events to watch today
Economic Events – Watch List
It seems like a US day today, as everything on calendar belongs to the United States.
U.S. Dollar – USD
CPI m/m – The Bureau of Labor Statistics will be releasing the consumer price index data at 13:30 (GMT). The US inflation is expected to gain by 0.1% vs. 0.4% in December. Whereas, the Core CPI m/m is expected to be 0.2% vs 0.1%.
For all the Newbies, the Consumer prices account for a majority of overall inflation. Inflation is important to currency valuation because rising prices lead the central bank to raise interest rates out of respect for their inflation containment mandate.
But, as you see, the December's inflation is expected fall, which is why the greenback is trading bearish and Gold is trending bullish.
Retail Sales m/m – The US Census Bureau will be releasing the retail sales figures at 13:30 (GMT) with a forecast of 0.5% vs 0.8%. The point to note is, these major events are given with negative forecasts and today is the last trading day of the week. Therefore, the investors seem to price in the values.
Can We See Bullish Reversals In The Dollar?
Yes, the positive figures from the United States will attract bulls for the oversold greenback and we may see a bearish trend in the Gold.
Gold – XAUUSD- Bearish Cypher Pattern
The yellow metal Gold continues to trade with its bullish trend in response to the series news boosting demand for haven assets.
The bullish outlook for Gold seems shaky now for two reasons:
The fundamentals you read in the upper section. Yup, the priced in CPI & Retail sales.

The Bearish Cypher Pattern.
On the daily chart, the Gold is about to complete the Bearish Cypher pattern. The C to D wave is expected to complete at somewhere around $1,335/38.
Gold – Daily Chart – Cypher Pattern
Whereas, the technical indicators are lining up for the retracement. Though, the RSI and Stochastics are signaling that Gold is heavily oversold but the daily candles are showing the bulls are in full power.
Gold – XAU/USD – Trading Levels
Support            Resistance
S1: 1,317              R1: 1,323
S2: 1,315             R2: 1,325
S3: 1,312             R3: 1,328
Key Level: $1,320.60
Gold / XAUUSD – Trading Idea 
Most of the movement in Gold will be expected from the US economic events and it's better to wait for it. However, If you are looking to trade know, keep a close eye on $1,329. Below this, it can drop to $1,325 and $1,320 will be a crucial level for buying. Good luck fellas and have an awesome weekend.