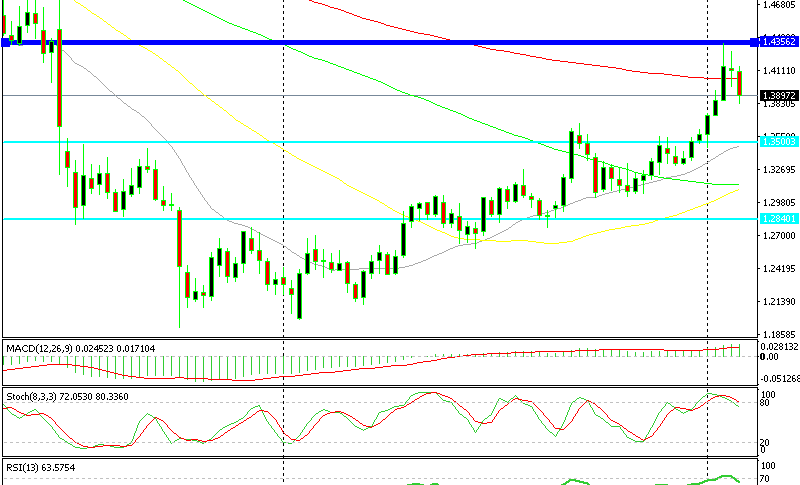 GBP/USD Can't Raise Its Head! Is The Big Reversal Underway?
The GBP went on steroids in January, particularly against the USD. Both, GBP strength and USD weakness came together at the same time and GBP//USD gained nearly nine cents during January.
We opened a sell forex signal when the price was playing with the big resistance at 1.3650. We had to move the stop above 1.4350, which saved our signal. Now, this pair looks like it is reversing the trend.
The pullbacks have been minimal since last Friday
Now, this forex pair is about 400-500 pips lower and the decline has been pretty swift. There has been no retrace whatsoever since last Friday, apart from the one we saw yesterday in the afternoon. Although, that came from the side of the USD.
The doji is a reversing signal after a trend
If you look at the weekly chart, the reverse makes sense. The price formed a doji last week, which is a reversing signal and this week this forex pair has already lost around 400 pips. So, we have a bearish bias for this pair for the time being. We are only looking to sell, at least until the BOE (Bank of England) meeting tomorrow.