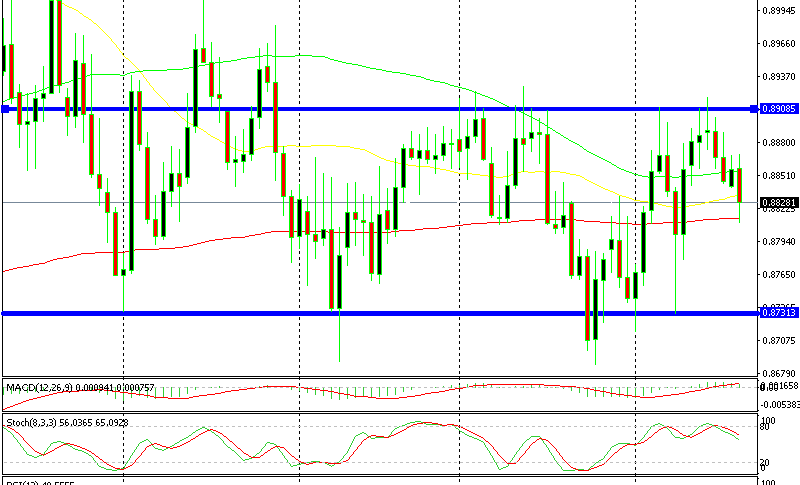 EUR/GBP has been climbing higher during the first half of the month. It has now started to reverse itself a week ago, lowering 100 PIPs.
In fact, the reversal started to take place at a previous resistance level. According to the daily chart, the area around 0.89 has been providing a long-term resistance throughout the year.
The resistance at 0.8920s worked well this time
While the Euro has tumbled in the last few days, the GBP is holding on well. Based on this, the EUR/GBP has reversed lower.
The 200 SMA was providing support but this morning. However, that moving average was outdone as the EUR/GBP dived about 50 pips. The cause of this was regarding the rumour stating that the EU Parliament will grant the UK "privileged" access to the single market after Brexit. Even if the rumour is true, it must be approved by the parliament first.
The EUR/GBP is in a bearish mode now and has room to fall another 100 PIPs.
The 200 SMA (purple) broke this morning
A reliable place to open a sell signal would be with the 200 SMA at 0.8850 because the moving average provided support on the way down, hence it should shift into resistance.