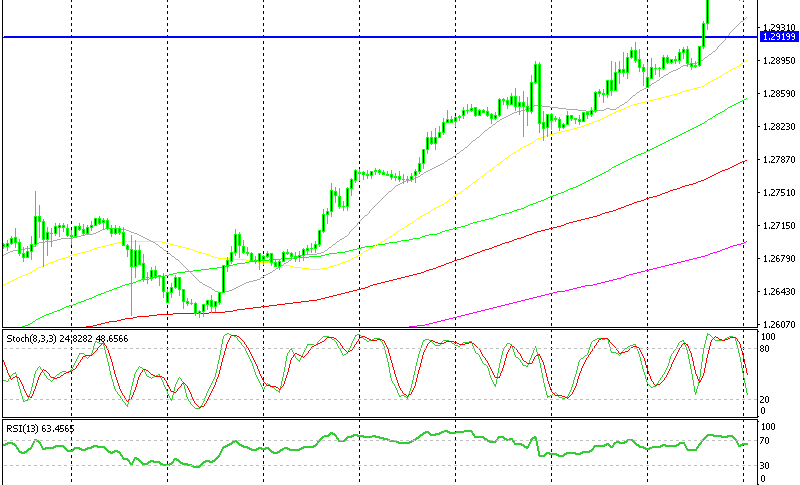 All the Ways You Can Make Money If You Are President of the US
More than an hour ago I posted a forex update about USD/CAD and how this pair was just about to break the 1.30 level. This pair had climbed nearly 200 pips in the last two days after Trump's comments about tariffs on Steel and Aluminium. At the time of writing, the price was trading just two pips below 1.30.
The big resistance at 1.2915 had been broken without much of a fight, so it looked like the round level at 1.30 was going to go soon as well. But, this was one of those cases when the fundamentals fall in line with technical analysis, right to the pip.
A quick turnaround at 1.30
As you can see form the chart above, USD/CAD reversed right at 1.3000. That happened after the US trade representative said that there might be exemptions for Canada and Mexico if they conclude on NAFTA agreement.
The Mexican Peso (MXN) and the Canadian Dollar quickly reversed. USD/MXN broke Friday's lows while USD/CAD lost 40 pips. That's what I call precise trading. Canadians are behind in negotiations according to the source, so I don't know if they will reach a deal soon, but if they did, USD/CAD might even turn around right now.
If that happens, I'm sure Trump will have sold USD/CAD at 1.30. Ah, all the ways you can make money if you are president.