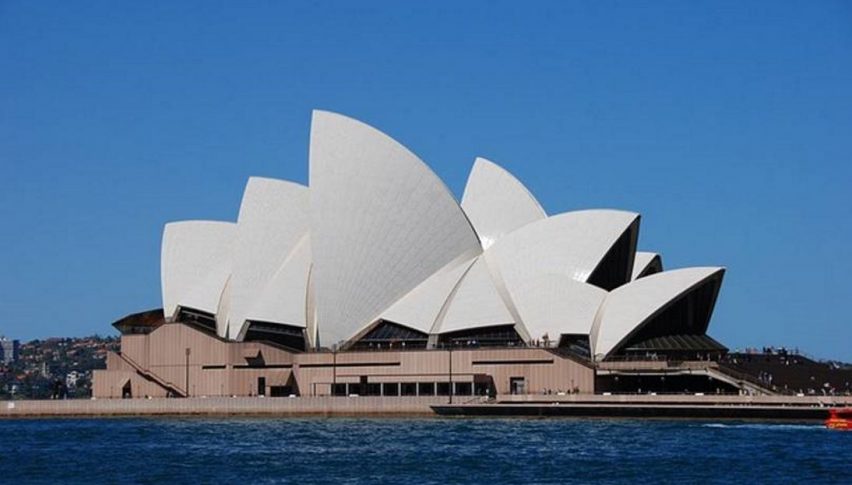 The .7600 Handle Is Holding The Aussie In Check
Yesterday brought the release of several key metrics to the Aussie and a crashing gold market. Today has been a different story. For the moment, the bearish pressure on the AUD/USD is taking a brief respite. Buyers have dug in around the .7600 handle and price is entering retracement.
In a live market update from Tuesday, I broke down the action in the AUD/USD and a potential trading opportunity. If bulls continue to win the day, a short play from a Fibonacci retracement may develop.
AUD/USD Technicals
Last night the Australian CPI and RBA Trimmed Mean CPI were released to the public. Each number came in on schedule, prompting traders to reconsider the recent bearish trend.
At press time, price is rotating to the positive just above .7600. Much of the bullish interest has been a product of rallying gold and renewed positive sentiment toward the Aussie. Price remains well beneath topside resistance on the daily chart, but any bump above the current intraday high will set up a short with the prevailing trend.
Here are the resistance levels to watch for the remainder of the trading day:
Resistance(1): 38% Retracement Monday's Range, .7627

Resistance(2): 38% Retracement Current Wave, .7667

Resistance(3): Daily SMA, .7699
Bottom Line: Even though the .7600 handle is hanging in there as support, the structure of the daily downtrend is still intact. For the remainder of the session, I will be looking to sell the 38% retracement of Monday's range at .7627.
This trade is a premier scalping opportunity for 8-16 pips on a return to the .7600 area. Be sure to line up risk and reward positively and keep your leverage in check!