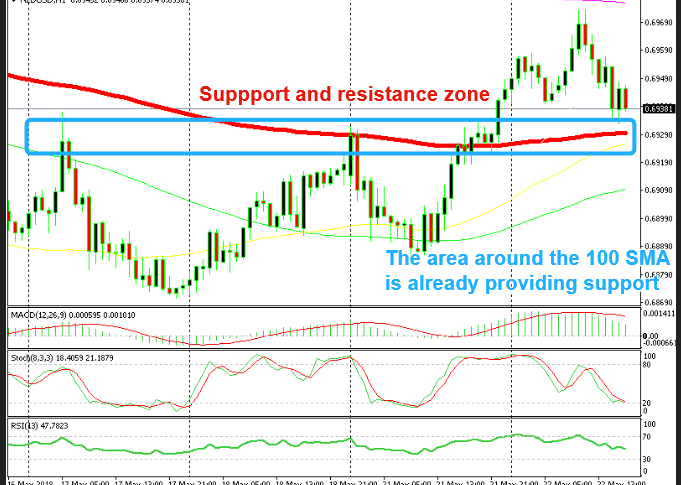 A Retrace Within the Retrace in USD Pairs 
As we know now, the US Dollar started to pull back yesterday during the European session. That pullback turned out to be quite a headache for USD bulls. The retrace is worth more than 100 pips in some pairs, so it was pretty violent.
In the last few hours though, we are seeing another retrace within the bigger retrace. The USD buyers are trying to fight back and claim back some of the losses they suffered in the last 24 hours.
EUR/USD has dropped to 1.1770s from 1.1830s earlier on this morning. Although, the sellers have reached the 50 SMA on the hourly chart now. That moving average has been providing support in the last few hours but I'm not thinking about going long on this pair because the stochastic is not oversold yet.
On the other hand, NZD/USD is oversold now as you can see from the H1 chart at the top of this forex update. The price is pretty close to the 100 SMA (red) on this pair. The 100 SMA has provided resistance before and it is supposed to turn into support now, according to support and resistance strategies. By the way, commodity dollars have benefited greatly from this market sentiment improvement in the last few trading sessions.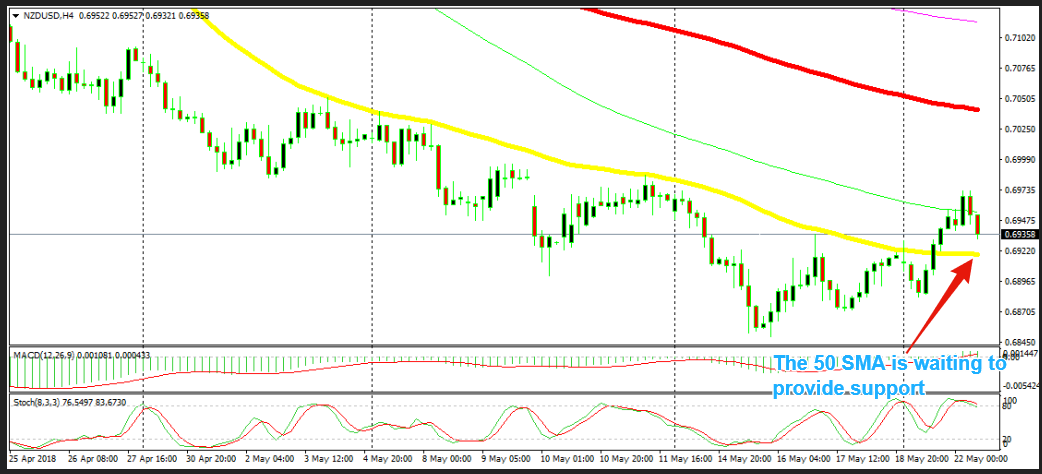 NZD/USD is still heading down on the H4 chart, so the picture is not straightforward for this trade. But, it seems as if the trend might be changing for this pair. We still have the 50 SMA (yellow) standing 20 pips lower. We just opened a buy forex signal here. So, that moving average would be a line of protection for us if NZD/USD sellers decide to push lower.