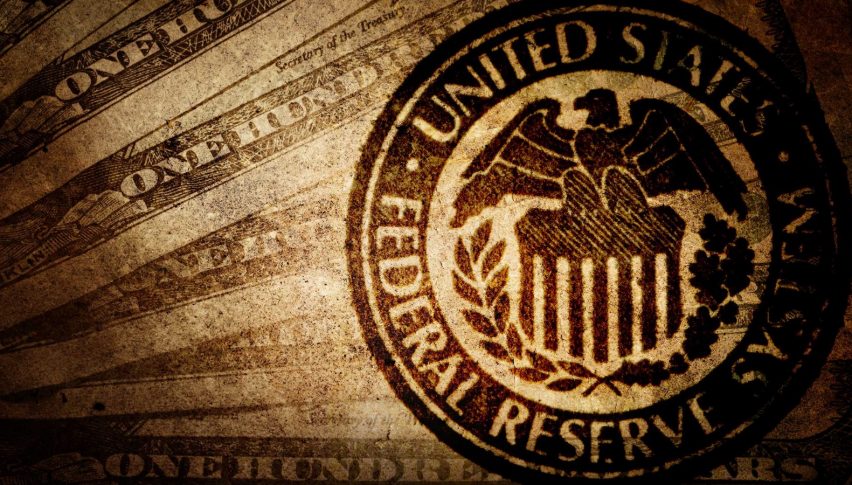 Another Interest Rate Increase Soon According to FOMC Meeting Minutes
The FOMC Minutes
The minutes from the FED's last meeting are out. There wasn't anything particularly new or surprising among the lines. What stood out though was the idea that the next interest rate hike will be relatively soon. But, the market was expecting it already so the price action was pretty minimal.
Most of the FED officials day that "it would be appropriate to increase interest rates soon" if the economy continues in the same path as it is doing now. What took my attention was the fact that some members think that the FED fund rates could reach natural levels soon. This means that the rate hikes will keep coming in the near future. That is a hawkish line but has gone unnoticed by the market.
The Reaction in the USD
The US Dollar is marginally lower now. But, that's only a retrace of today's counterattack, following yesterday's beating that took place in front of our eyes. We are not getting in a trade now. We are waiting until the pullback is complete on the H1 chart and then will try to buy the USD, probably sell EUR/USD of GBP/USD.
The downtrend in these two pairs has been quite steep today and the fundamentals went against the Euro and the GBP. If you remember from this morning, the Eurozone manufacturing and services data was soft and the UK CPI inflation missed expectations.
Cryptocurrencies
Cryptocurrencies are having another terrible period. Litecoin has lost around 10% of the value from top to bottom so far today, while Ethereum has lost 13% from top to bottom. Although, cryptos have been retracing some of the losses in the last hour.
Bitcoin has taken a bearish turn this week, as the daily chart above shows. It has lost around $1,000 since Monday morning and it has finally moved clearly below the 50 SMA (yellow). Now, it seems as the sellers are eyeing the 200 SMA (purple).
The stochastic indicator has turned bearish too but it is now nearly oversold. It will be oversold by the time the price reaches the 200 SMA, so that moving average makes sense as target for sellers.