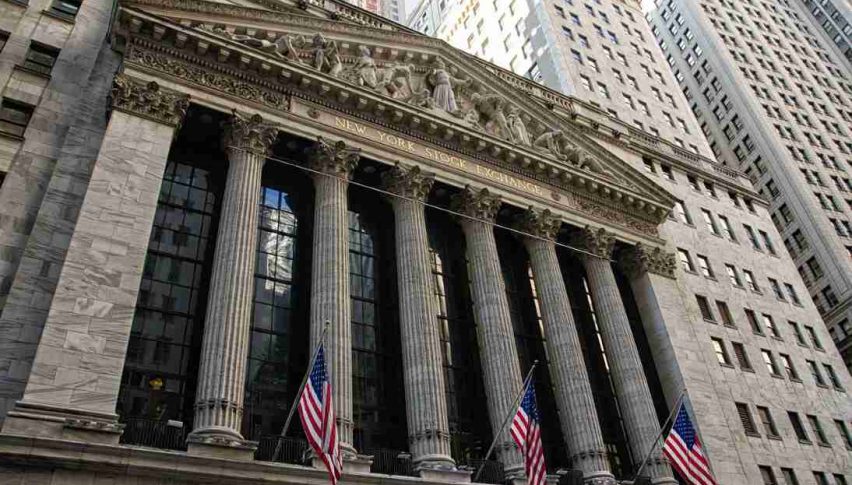 Trade War Fears Escalate-S&P 500 Opens In The Red
A fresh slew of headlines has the U.S. indices deep into the red following the Wall Street open. At this hour, the DJIA is off 200 and the S&P 500 is down 11. For a third consecutive session, the seesaw battle in the U.S. equities markets continues. One day stocks open up while the next is down as geopolitics and fresh threats of a trade war enhance investor angst.
The breaking news item of the morning has been the announcement of a collection of tariffs to be imposed by the United States. 25% tariffs on steel and 10% on aluminum imports from Canada, the E.U., and Mexico are due to go into effect on Friday. While it remains to be seen just how divisive these tariffs will be, U.S. equities markets are feeling the pain.
S&P 500 Technicals
Earlier, several U.S. secondary economic metrics came across the wires. While none of them were real market movers, Initial Jobless Claims (May 25) were way down and Personal Spending (April) came in positive. Pending Home Sales (MoM, April) lagged at -1.3%, well below expectations. Is a bearish tone beginning to dominate U.S. real estate?
Here are the levels to watch in June E-mini S&P 500 futures for the remainder of the session:
Support(1): Bollinger MP, 2702.25

Support(2): Daily SMA, 2695.50
Bottom Line: Earlier in the week, I outlined a trading plan for the E-mini S&Ps that was a definitive loser. Breaking news items doomed a long from a 38% Fibonacci retracement level (2684.25). Today looks to produce another buying setup.
For the rest of the trading day, a buy from just above the Bollinger MP at 2702.50 is a good scalping entry. Using a standard 1:1 risk vs reward ratio and an initial stop loss at 2699.25, this trade yields 13 ticks on a bounce to the bull.
Stock markets are looking very bearish today, with bank shares leading the way down as the fears resurface again
1 month ago